Winchester Supremes 34 grain
HI all
curious as to what ammo others have found to work well in their 452 wmr's. Finding a big difference between POI and group size out of mine, cheers.
I have tried most of the makers of WMR ammo as well as all the different available weight bullets ie. 30gr, 33gr, 34gr, 40gr, & 50 gr.
The two CZ 452 wmr's I have really liked:bthumb:
Winchester Supremes 34 gr
. :bthumb: One gun is a FS version the other an American. Both guns shoot most ammo pretty darn well. The Winchester Supremes shoot very noticablly
the tightest most consistant groups
with Remington's 33 grain V-max is a close second.
All ammo will have a different POI especially when changing bullet weights and certain guns like certain ammo better than others.
Now the why? I really don't have an absolute answer; my best quess is that the winny 34gr and rem 33gr are both newer catridges and are made to better specs.
Possibly my two 452 gun barrels just prefer a bullet in the 33gr-34gr weight range over than other rounds I've tried.
Anyway, I am done with my search for best WMR ammo although? Winchester is now making a 30gr Supreme round so I still have at least one more to test.
Below I really jerked the last shot screwing up a nice 50 yard group.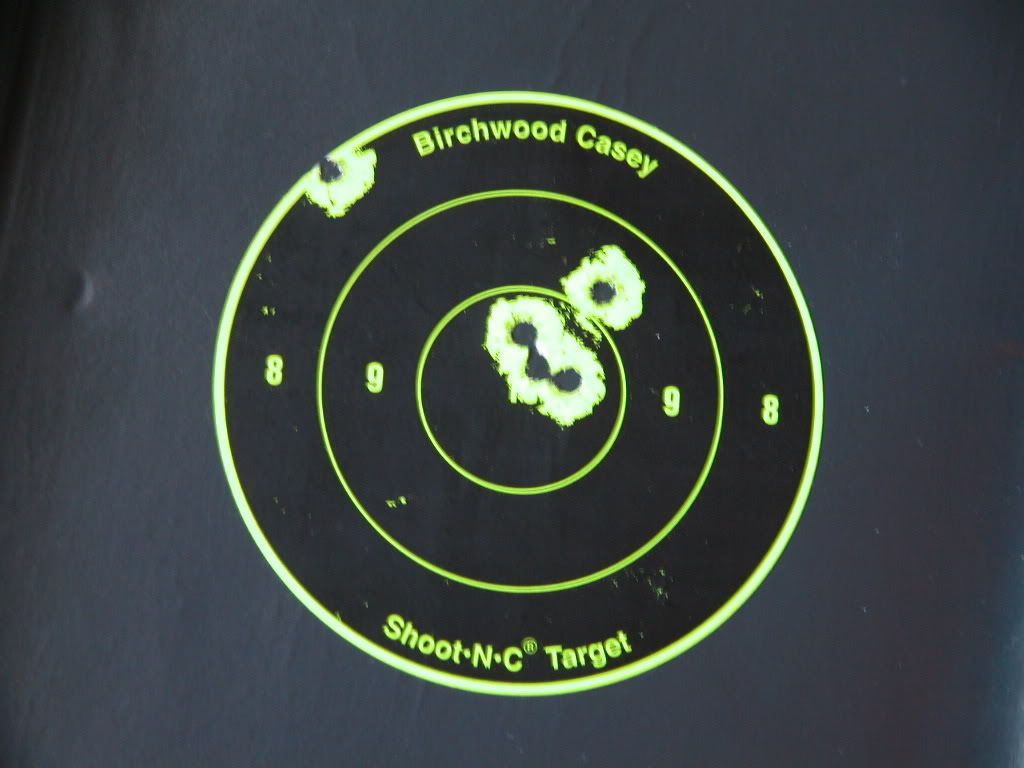 [/IMG]