I am sure that several of you have seen my ultimate before. But I wanted to take a few minutes to go under it's skin, and show the things that you normlly do not see. Like bedding, the bolt, free floated bbl system, and adjustable trigger.
First, the whole thing, and what it is: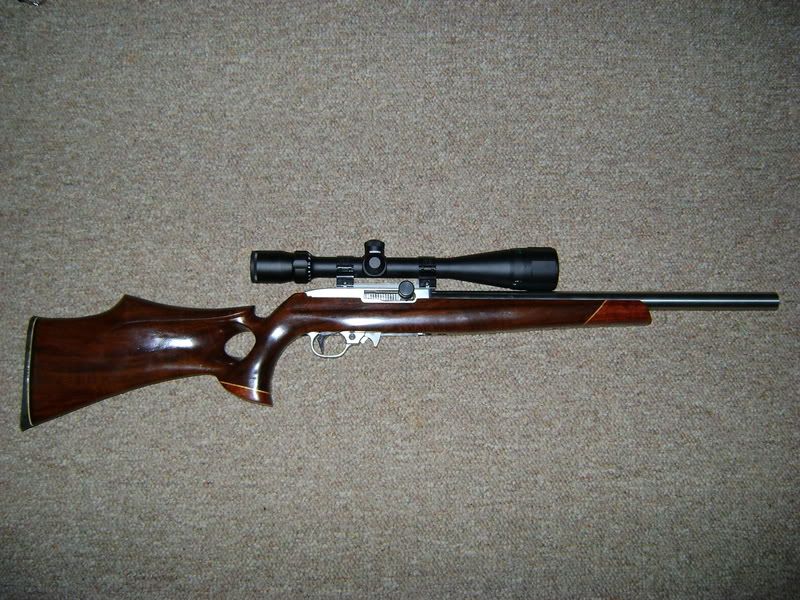 1993 Ruger 10/22
Richards Microfit Wildcat Thumbhole in Select Grade Claro Walnut Finished in Tru Oil
EABCO 18" 17 HM2 bbl
EABCO Heavy Bolt Handle
CPC Full Treatment Bolt
Skeeter Adjustable V Black
Skeeter Full Width Trigger
Skeeter Adjustable Sear
Volquartsen Hammer and Hammer Spring
Volquartsen Extractor
Volquartsen Extended Mag Release
Glass Bedded, Free Floating bbl with Pressure Pad
Weaver Medium Rings
Bushnell Trophy 6-18X42 mounted 1/8" Above bbl
"Bobby Pin Trick"
Next, a close up of the bolt. Randy at CPC does one heck of a job at working over these bolts. Hats off to him.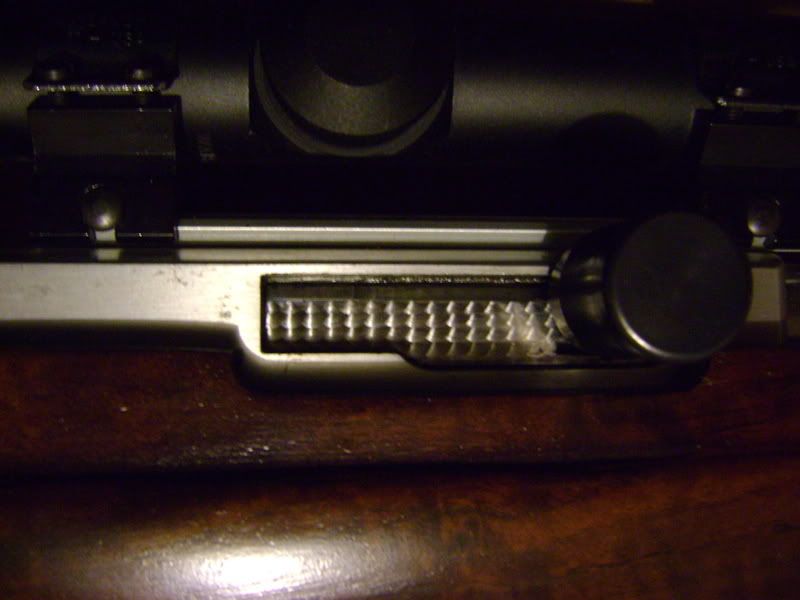 Then the bedding. I had the gunsmith lay it on thick, which would help free float the bbl.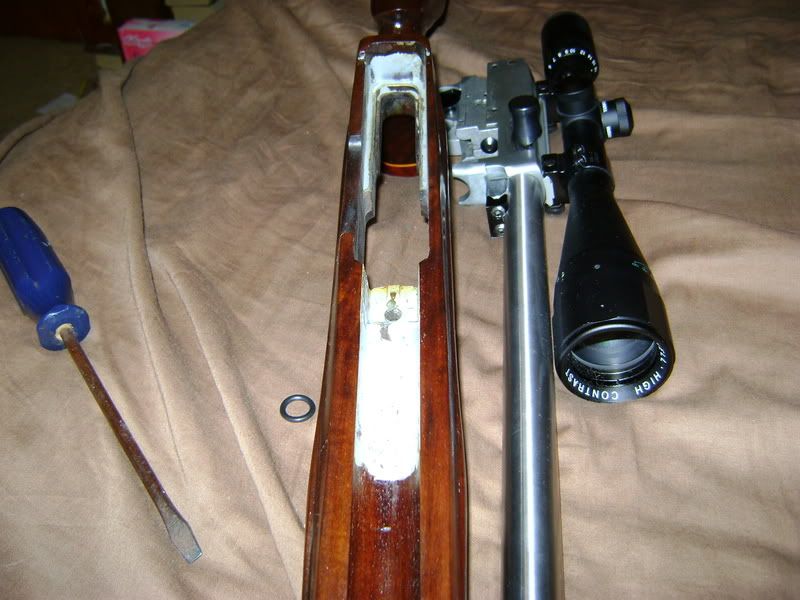 I use an o-ring on the end of the bbl channel to make it float: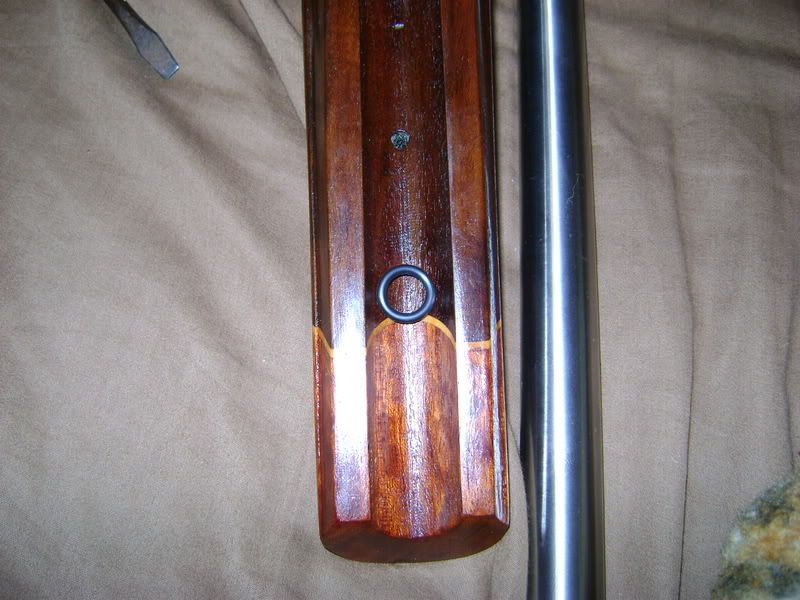 You can see inside the trigger group window, the bobby pin. It works excellent.
Next is the hole that Skeeter puts in his triggers. Very useful for adjusting his sear that he sells.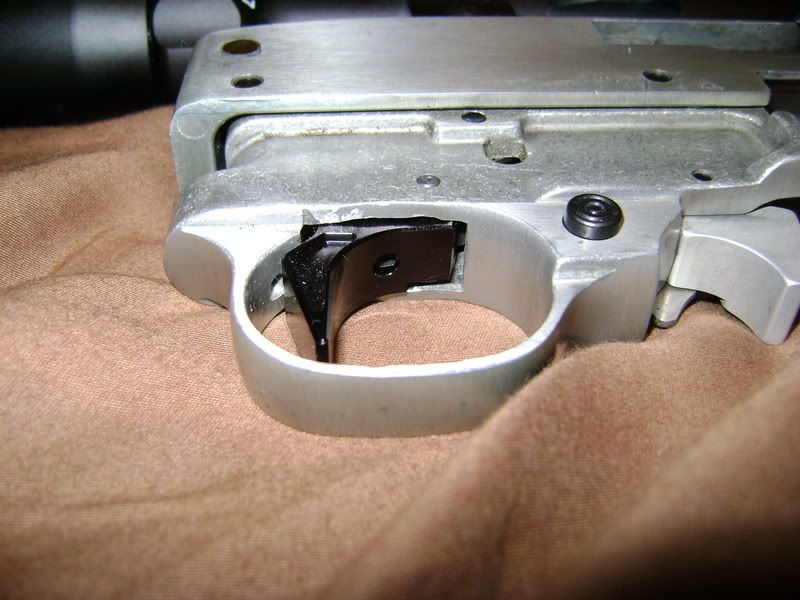 One last thing from Skeeter is his V-Block. There goes the droop!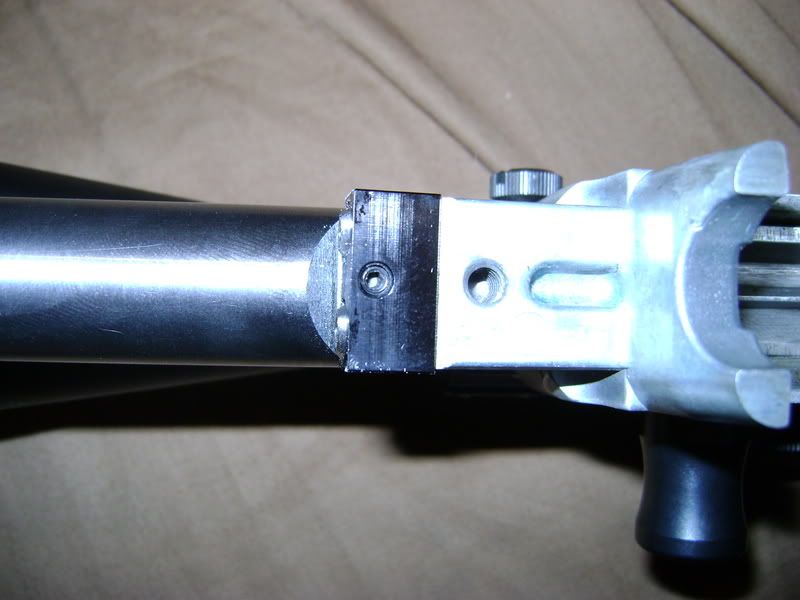 All this put togerther make for a .493 group at 100 yards with Eley Mach 2 ammo.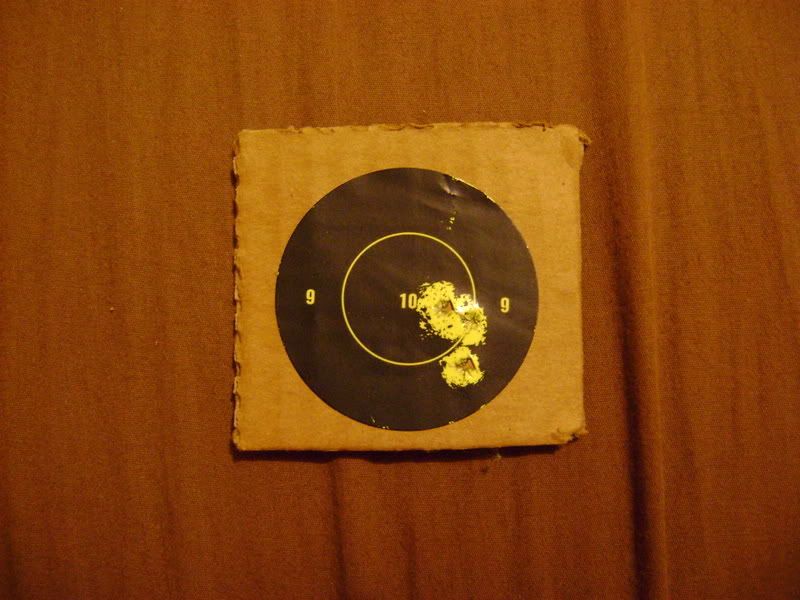 My thanks to all who have helped me put this together over the past year and a half.