I stuck mine into a 2000A stock....
before:
*standard marlin*
After:
*in 200oa stock, inletted, bedded, and free floated to take the ..17hmr action and magazine*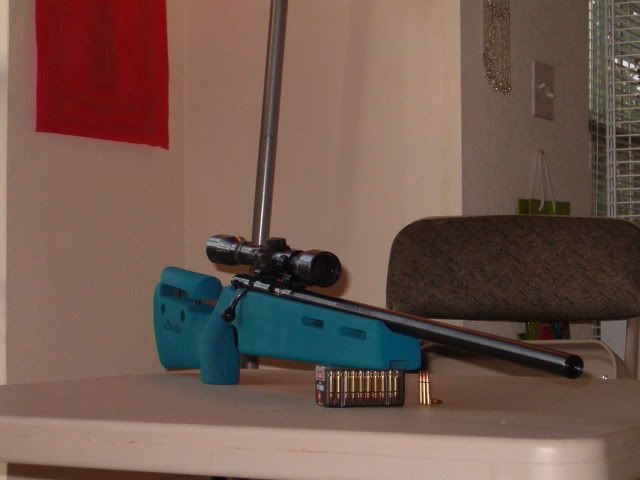 Dunno if that qualifies as "from mild to wild", but I think it looks a lot different. I bet you could actually put a marlin 7000/70 into one of those stocks...I tried a model 60 drop into it for giggles, and:
*The recoil Lug matches the recoil lug hole
*The little screw behind the trigger that holds the gun into the stock is also aligned properly
*The only thing I can see you having to do on such a stock is use a dremel tool to make a small cutout for the operating handle...and you'd be set, maybe some MINOR inletting...but the plastic is way easier to work with than any wood I've used. Judging fromt he marlin's I've handled, the basic layout (NOT internal parts) seems to be the same, with minor inletting and adjestment required to swap things such as stocks. Just an idea. I used one of these stocks because they're 65 bucks at
www.e-gunparts.com
; the alternative was hundreds of dollars at a custom stockmaker, and it wouldn't come with an adjustable cheekrest. I still want a custom wood stock, but my budget simply cannot afford it right now..this one does the same exact thing...not as pretty as a good laminate, but I like it.
Cheers!