Bought one about a month ago at a local gun shop. It's listed as a Hawkeye Matte Stainless but the trigger group was black. Receiver & barrel don't look like they're painted with textured paint either... almost a brushed aluminum look.
Love the weight and handling of it (was looking at a Target model first). Price was $80 LESS than the 10/22T I'd looked at as well.
Since it is my first & only 10/22 I can't compare it to other models concerning the Accuracy and Trigger feel. I can tell you I don't have any complaints in either dept. for a stock rifle.
Here's another pic with the 3/8" group (10 rds) it shot at 25 yds ... I had less than 3 magazines through the gun when it shot this.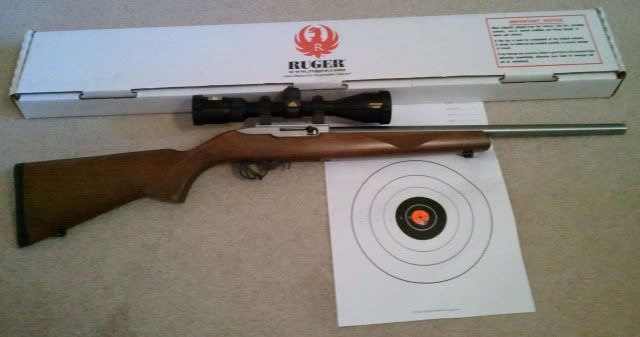 Hope you find what you're looking for.
Respectfully,
Automatic