so I could do this stock justice. My newest "set of clothes" for an old friend. :1luvu:
The lighting settings were changed occasionally between frames, so the tinting may appear different, but its the same rifle.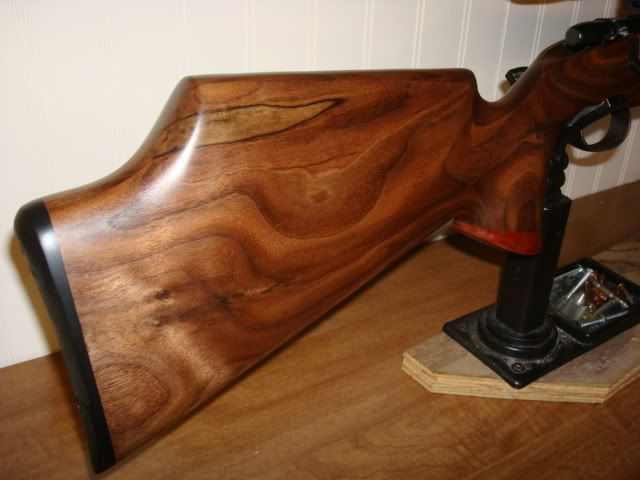 Did I mention the schnabel....?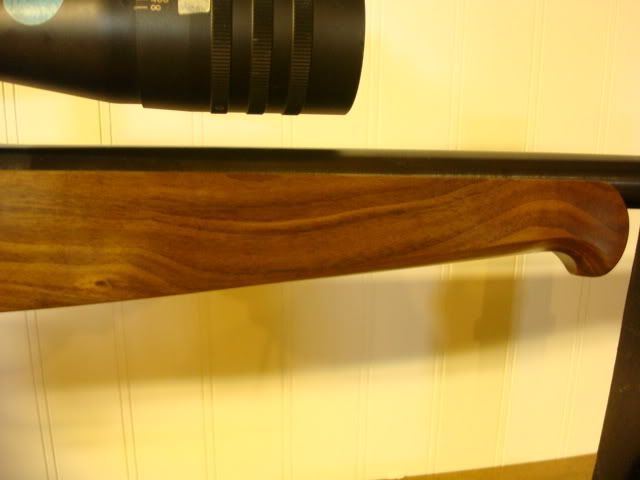 ...which was cut in three generally equal planes (surface area) disappearing into the "dog knot" and the belly of the stock.
Even Mrs. cowboy4 was impressed, pronouncing it the "most beautiful" of all my rifles. Quite significant, considering her usual apathy toward my "habit".