I was installing my new Timney Trigger in my 581 this afternoon. All seemed to be going fine till I discovered the tang that the retaining pin for the trigger goes through was inside the trigger body. Not sure what I did wrong, I supported the trigger before drifting out the pin and did not apply any twisting motion but there it was. It looks like the tang was soldered to the reciever although there was about one third of the contact area rusty which leads me to believe it may not have been a thorough solder job.

Regardless, has anyone else had this happen and if so how did you resolve it?

Cemoto
Yes, I had this problem. A gunsmith friend made a jig that you can see in the photos. The jig is affixed to my rifles by two holes, one that aligns with the magazine guide mounting screw hole and one for the second action screw I added to my rifle. The trigger boss (or tang if you prefer) is located in its proper position by using a long pin. The hole for this portion of the jig was located off my other undamaged 581 (or maybe my 580, either would work).
Using the jig in this manner the broken trigger boss was arc welded back into place. A bit of file work (or mill work if you prefer) was required to square the boss back into shape. On mine the roll pin hole had weld seep into it. No matter, once it's external shape was finished, I used the jig to locate where the hole should be, redrilled the hole and have been happily shooting it ever since.
Its really quite a simple fix once you get the jig made.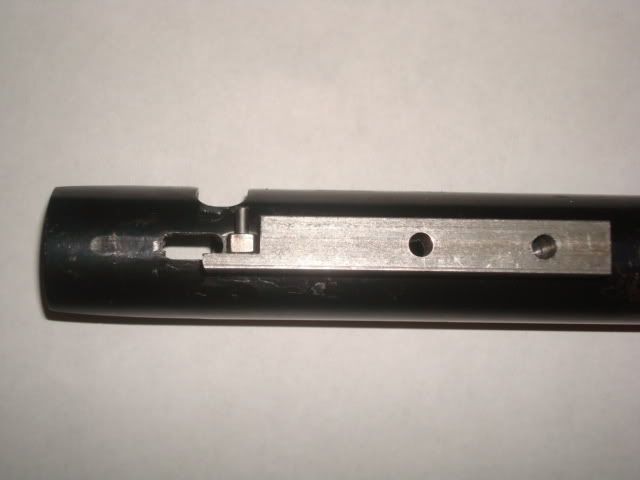 Good luck:snipersmi