I'll add a couple of more.
Here is a Gray Fox I took with my Contender Carbine, with an MGM barrel and the 25 grain ammunition.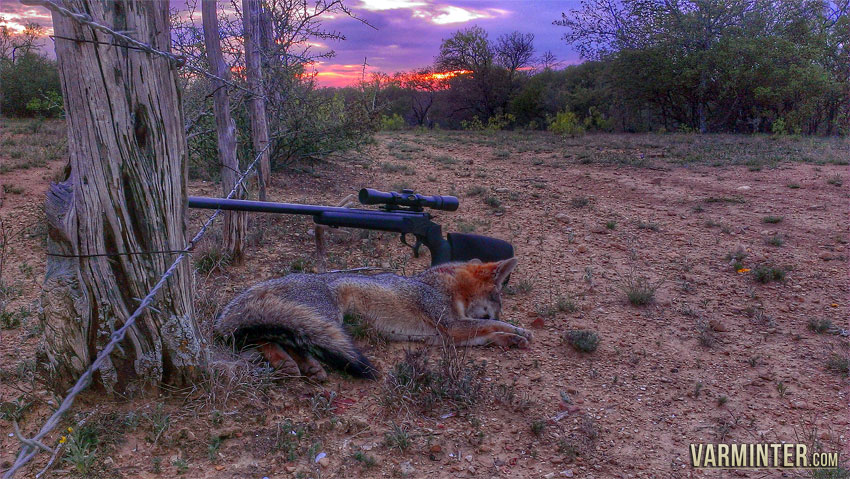 -----
These are a series of pictures of one of the coyotes I took at 154 yards while it was sitting. I took this with the 20 grain bullet, out of my Contender Carbine. It was a one-shot kill, with the coyote being dead right there, and falling backwards on its haunches.
How we found him: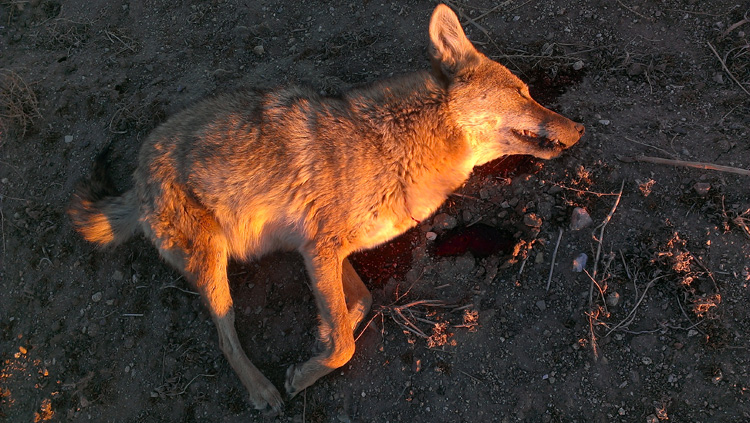 Entrance Spot was only a small trickle of blood: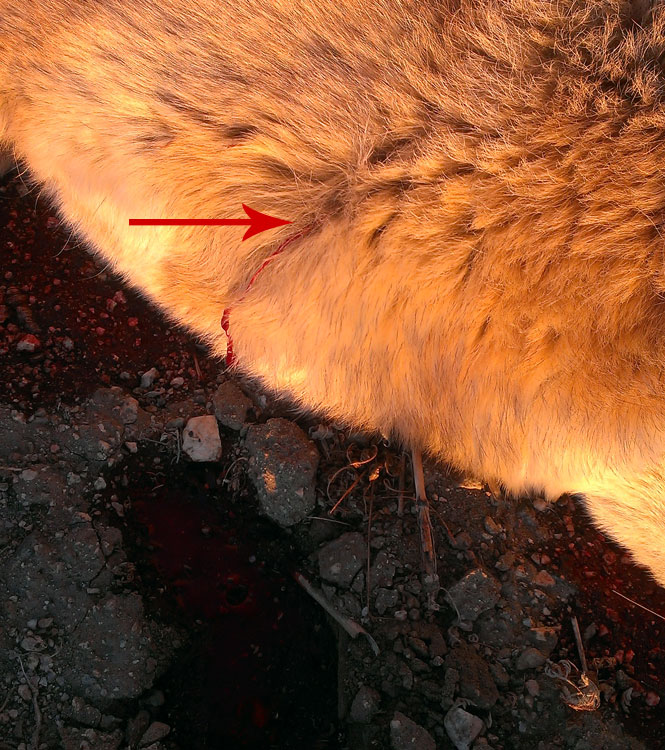 No exit wound: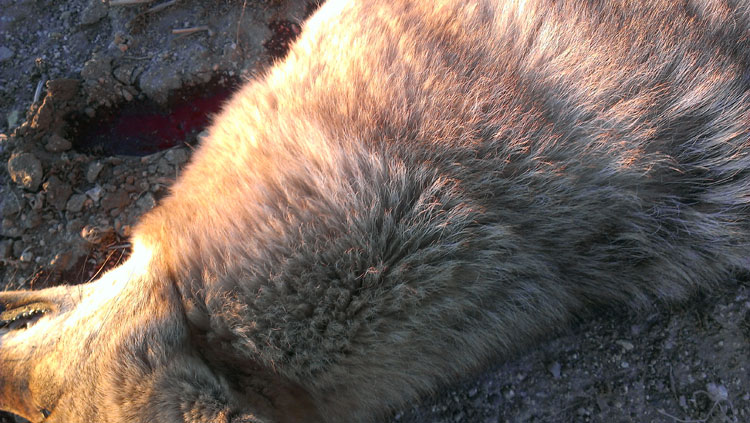 -----
Here are a couple of pictures of a NE California hunt for ground squirrels. I was using my Contender Carbine, with the 20 grain bullets.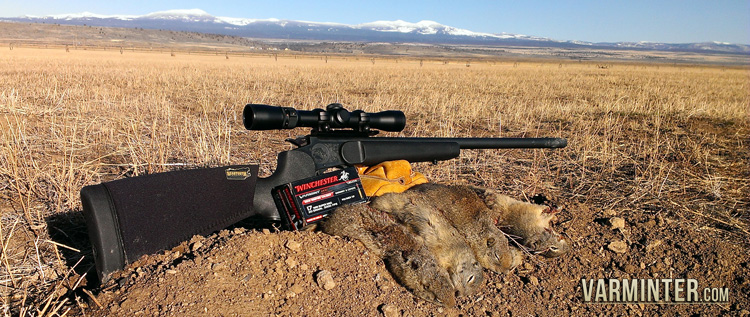 -----
Eric