Here is some additional Model 41 info from one of my posts on another forum:
The 5.5" EFS barrel is shown at the bottom of this photo next to a regular 5.5" barrel and two 7 3/8" barrels so you can see what the sight looks like extended. I've shot it extended a few times but I prefer the balance of the longer barrels and tend to shoot them more.
There is a tic or witness mark on the top that you could line up with the muzzle when extended. It's just visible to the left of the screw closest to the muzzle.
Here's the oversize trigger guard (bottom) next to the standard. It definately has a more pronounced curve.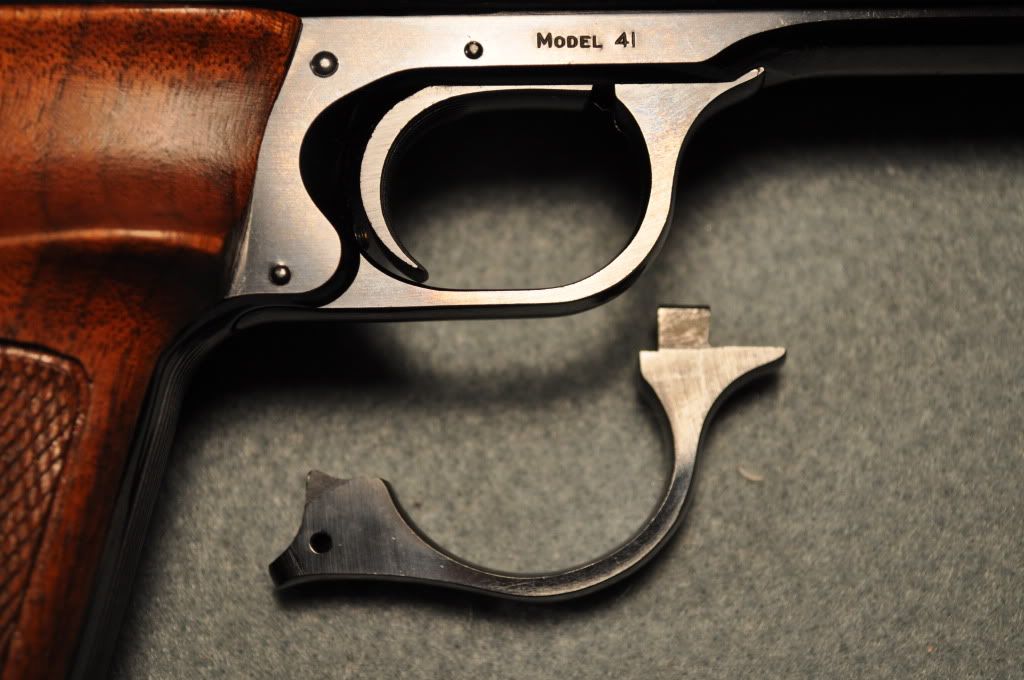 Here's a 7 3/8" barrel with external and internal weight sets. All steel three piece, aluminum upper and both steel and aluminum internal weights.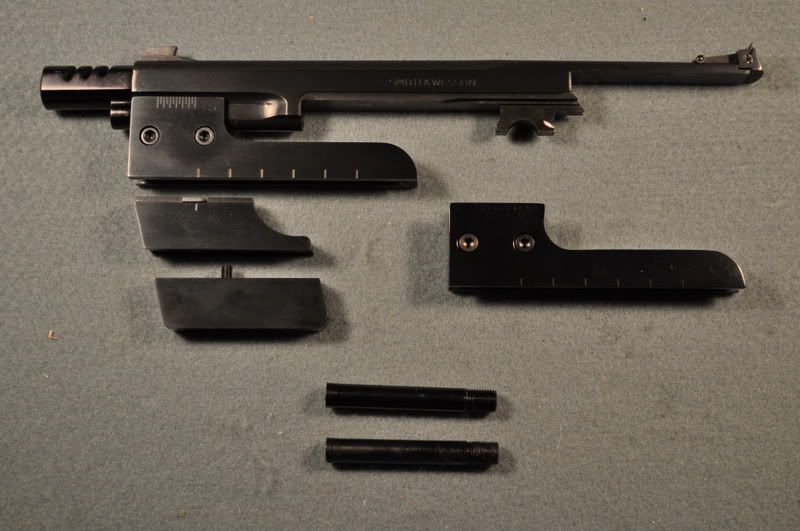 This is where the internal weight goes.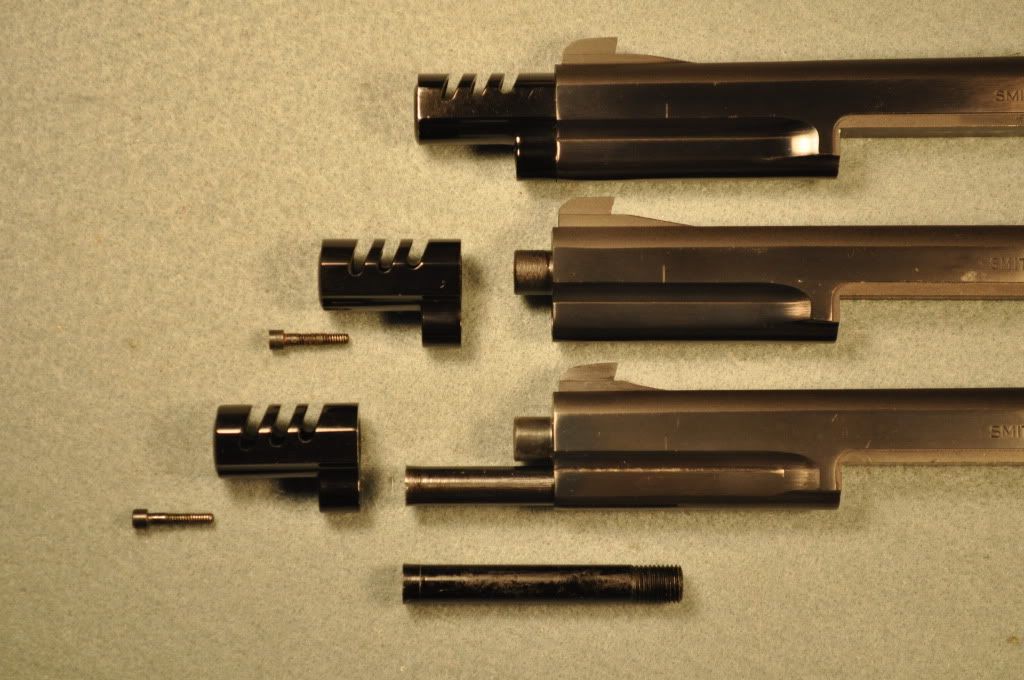 Here's the witness mark on the barrel for lining up the external weight.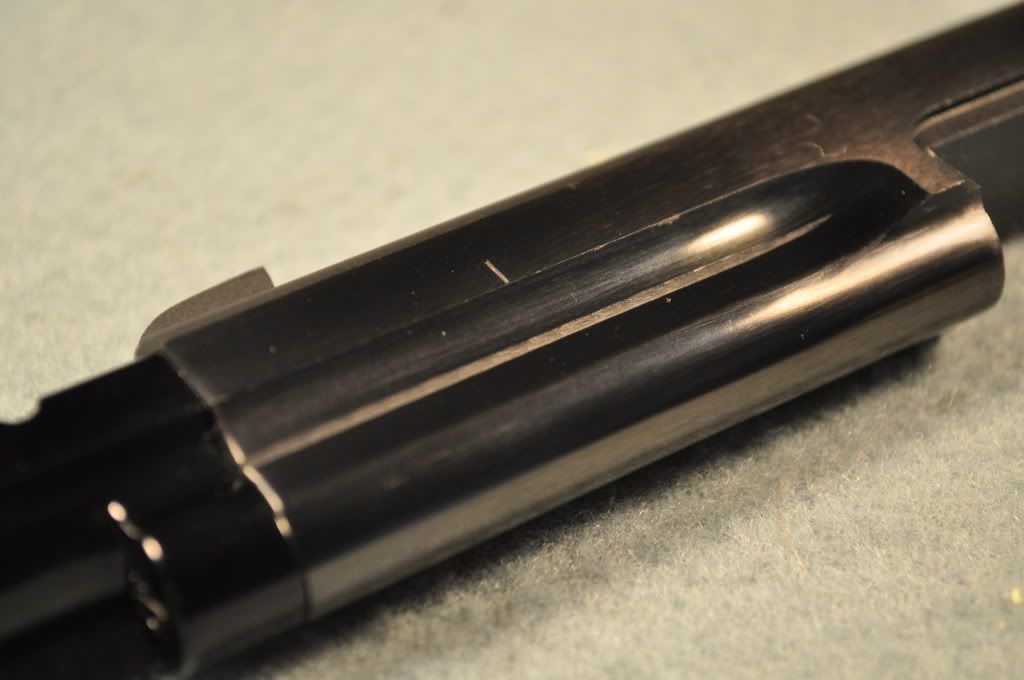 And the corresponding marks on the external weight.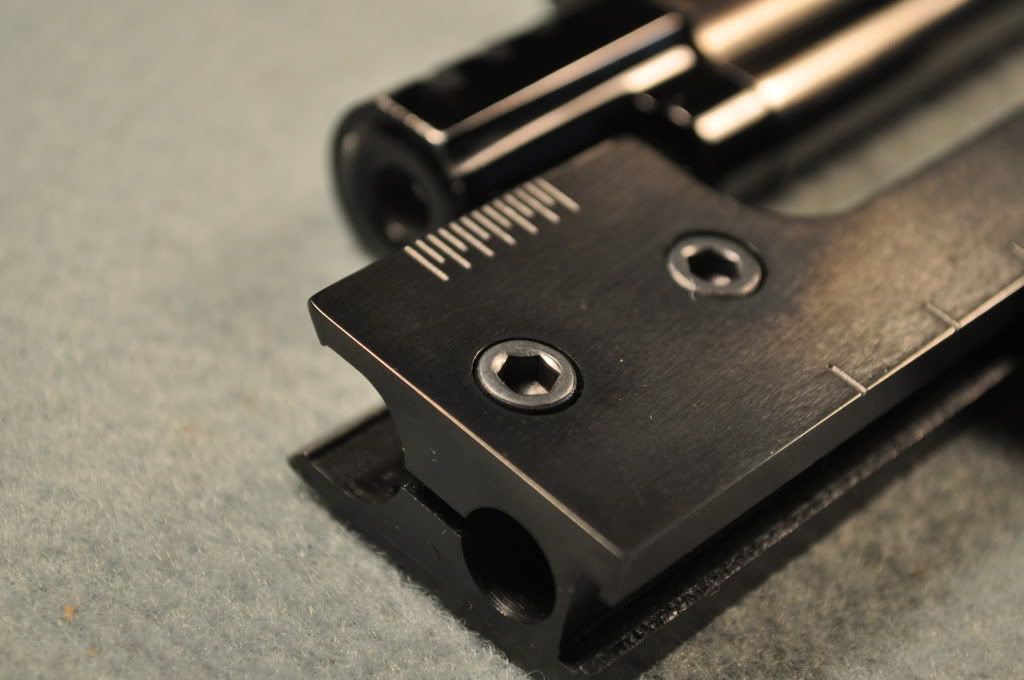 As noted .22 shorts were available as the Model 41-1 or as a kit.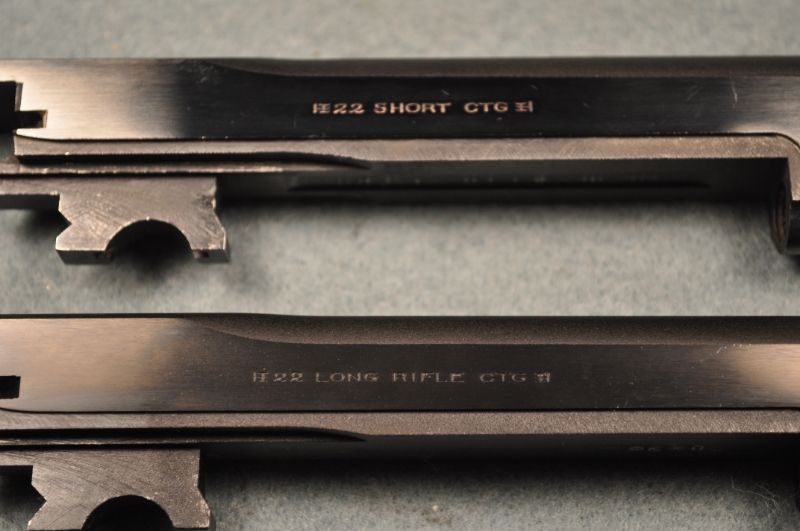 Here's an interesting fact....the .22 shorts had aluminum slides and to prevent their use with regular .22 LR barrels and cartridges, the aluminum slide featured a little protrusion on the underside of the slide which mated into a corresponding recess in the .22 short barrel. The standard units don't have this. .22 short on the left.
.22 short mags only held 5 rounds and featured mag plugs and different followers to work with the shorter cartridges. Here are two.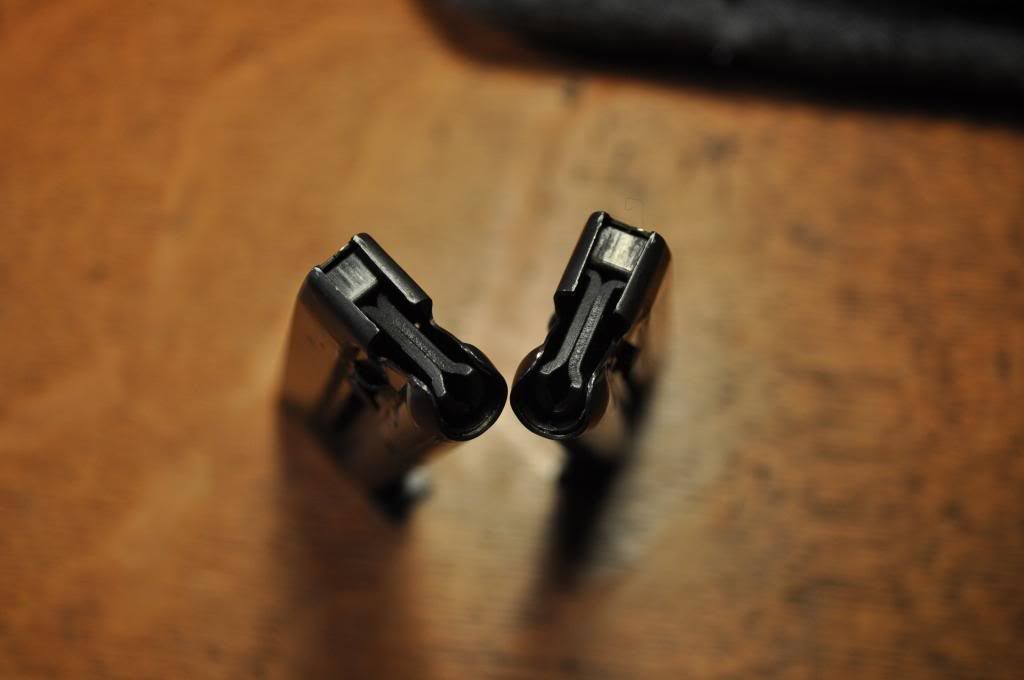 Slide stop / ejectors were different too. The .22 short unit had a different cut to eject the shorter round sooner in the cycle. .22 short unit on the left.