OK folks...After a few weeks of temps in the 20's and snow I decided to go to the range and give it a try. Here's the initial target. I'll post some commentary here tonight, but basically it was 25 and breezy, so the booger flicker was cold. I only fired about 50 rounds, most into this target.
In short, it shoots well enough that I'm interested. The trigger is great, I like the heft (shots feel very "tick, tick, tick"--zero motion on the gun).
The sighter has the usual low/high bracketing, but with a SOLID group once dialed in. The top row is all federal 17gr V-max and I hope the horizontal stringing is the wind. I don't think I was dragging wood.
The second row is all CCI 17gr V-max and while the groups are alright there is 1 wild flyer in each group. I know the flyer in the 1st and 2nd group was the first shot, not sure about the 3rd. So hopefully this was due to the temps. I don't think there is any difference between the CCI and Federal ammo except lot number, so they should have been the same.
well here it is (50 yards):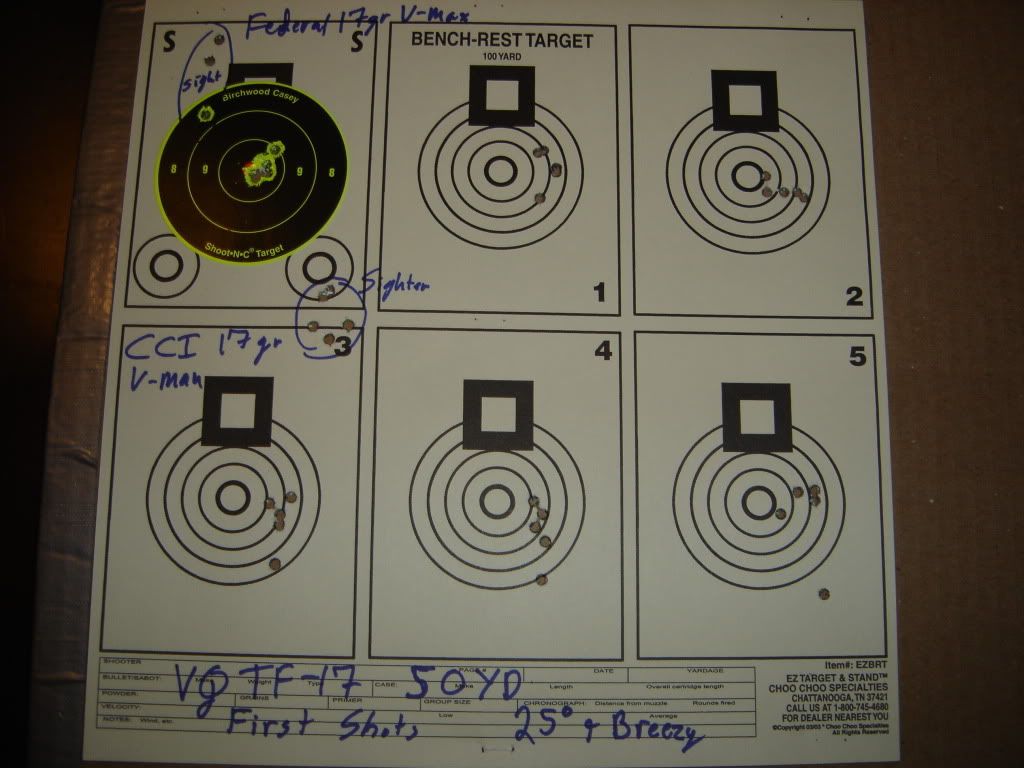 Anyway, more commentary to come. It needs to warm up here so I can enjoy this gun a little more. Any gun that prints .17cal rounds touching is interesting in my book.