Recently received this dandy Super Bearcat from my father-in-law in Florida! He knew I've always really liked it and decided it was time to send it to me. It's been a long time since I've seen or shot it and forgot or didn't realize it was a Super. He sent it back to Ruger for the conversion but the bag of original parts came with it. Great condition with just a little muzzle wear and the turn ring.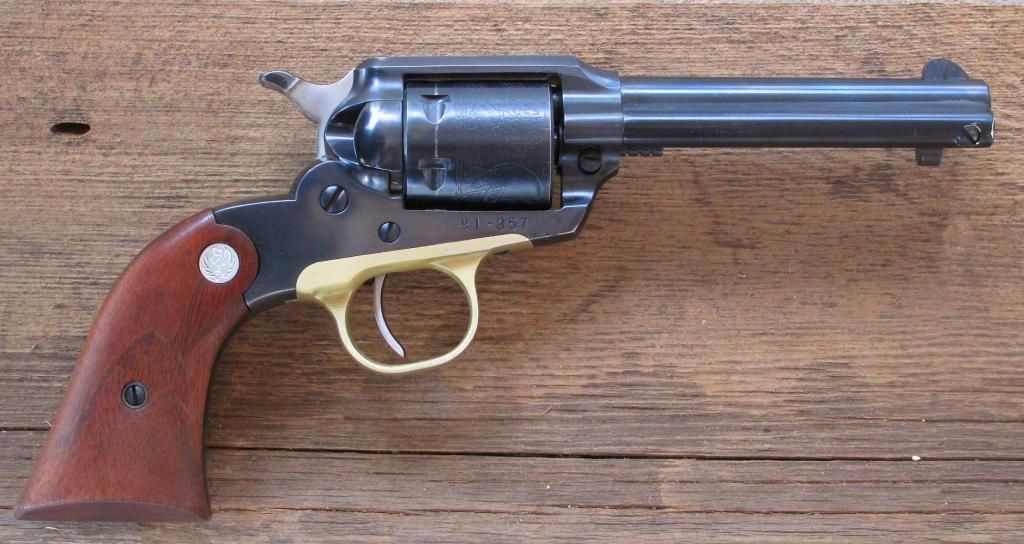 Been doing some reading since he told me he was going to send it and it seems like accuracy is an issue for some shooters. We only ever plinked cans etc with it so I was interested to see how it would shoot. Got to the range today and I'm more than pleased now! All I had were some Appleseed sighter targets so I ran one out to 10 yards and shot 2- 6 shot strings with Federal Automatch. The first group was the upper left, threw one away. Ran it in for a look and adjusted POA slightly and shot the 2nd string into just a tick under 1"! Not bad, haven't set eyes on this pistol in 20 years...doesn't seem to be an accuracy problem here.
Man I like this little pistol and I've got 2 little granddaughters who will someday learn to shoot with great-grandpa's Bearcat!