Hello,
Wanted to share details about my Millennium Pumper #3.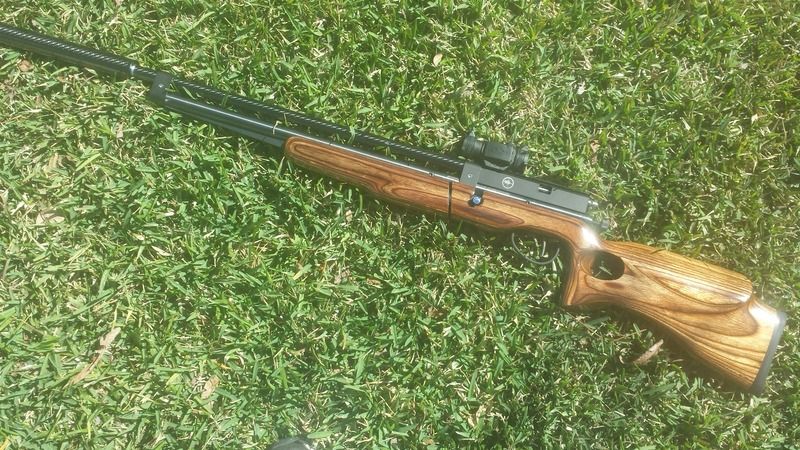 I received it just this past mid November and I have been trying different tunes.
When I got it initially the best it would do with the stock spring was 45fpe with a 2000psi.
I had a stainless steel 1/4" lag bolt that I made into a weight that I place in front of the
hammer spring. I don't have a lathe but I did the best I could.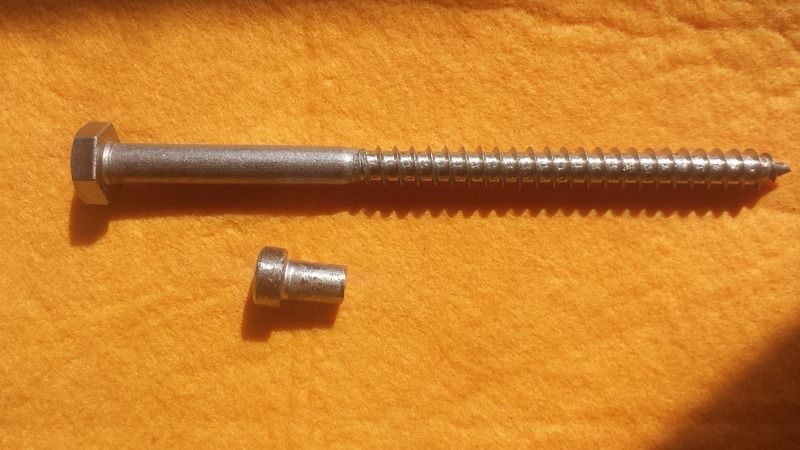 I also sanded smooth the rough ends of the stock hammer spring.
I use a Hill Pump to do the heaviest pumping.
A knowledgeable source informed me that the MP pump linkage was designed
for 1800psi.
Now after the above work with 2000psi I get three shots of each 50+fpe that
give me dime size groups at 30yards. Three shots w/no pumping.
First two shots use psi levels which would stress the onboard pump linkage.
Third shot starts off w/1650psi which yields 50+fpe.
For a fourth 50fpe shot I just pump it 15 times.
If I decide not to pump it then fourth shot is 47.5fpe.
I haven't had any problems/issues pumping my MP.
It is easier to pump than my Steroid SilverStreak.
My Silver Streak gives me 24FPE with 14 pumps.
I replaced the Crosman gauge because I needed a gauge that would display
more date to help me tune my MP. I installed one of the 1" gauges from
Dwyer and even though it has more data a 1" gauge is still hard to see but
the newer gauge is better than the Crosman gauge. The Dwyer gauge also
closely matches the gauge on my Hill Pump.
Yeah, I am really pleased with my MP. I am waiting for some slugs to try
out because up until now I have mostly used JSB pellets. JSB 33.95 gr is
the pellet that gives me 50+fpe.
Before anyone asks the Vortex Sparc that is on my MP is there just to see
if I will like it. But because my MP is going to be a hunting rig which
involves low light scenarios I will most likely end up with a scope.
Carlos