After some cure time on Larry Jennings build # 209 benchrest stock, I took it to the next level for finish. Not quite done yet, still needs a little finesse here & there.
This has been progressively finish sanded with 1,2,3,5 & 7k sandpaper, then multiple coats of Renaissance wax. Need to get it out in good light for proper pics. Soon.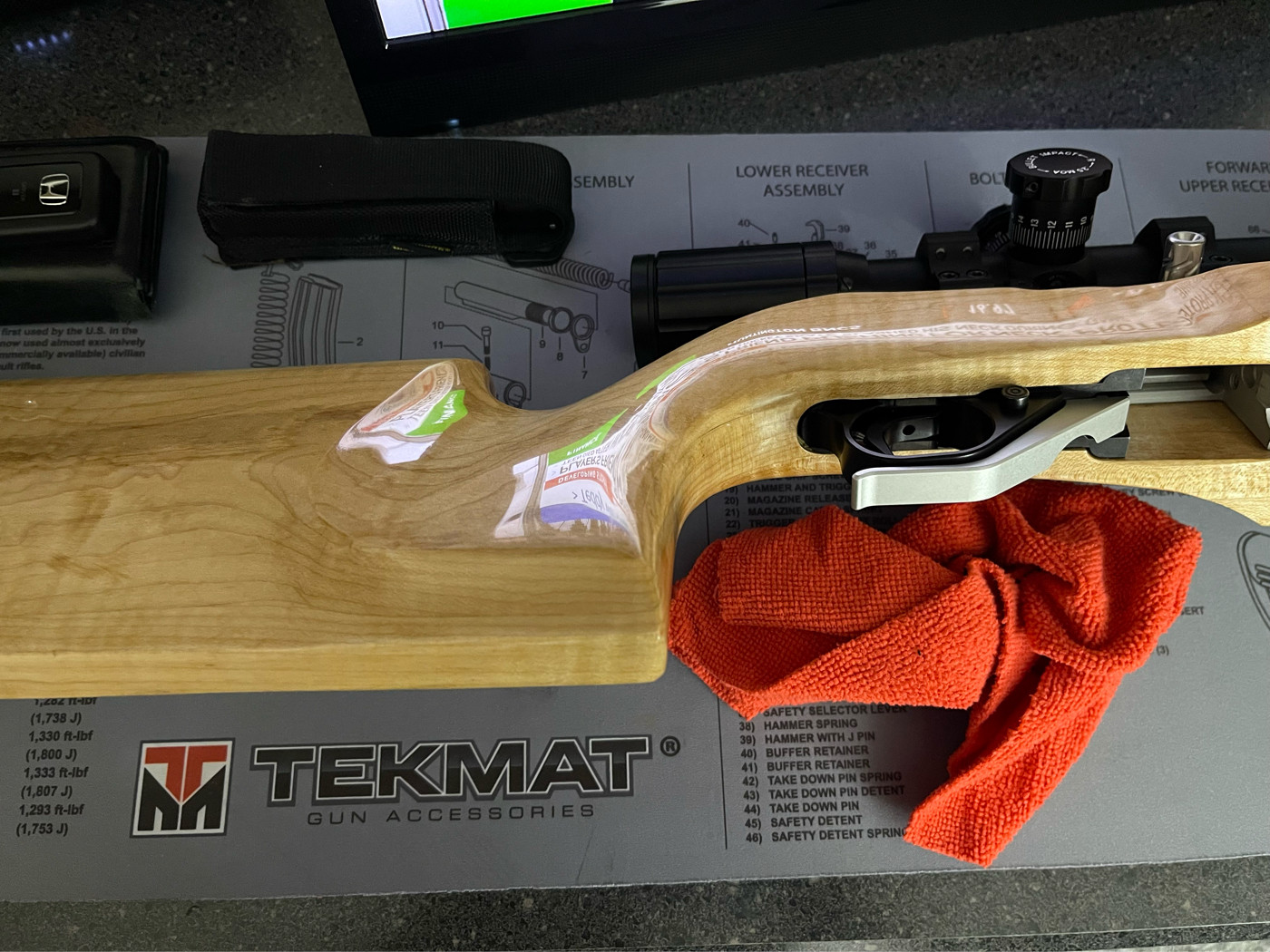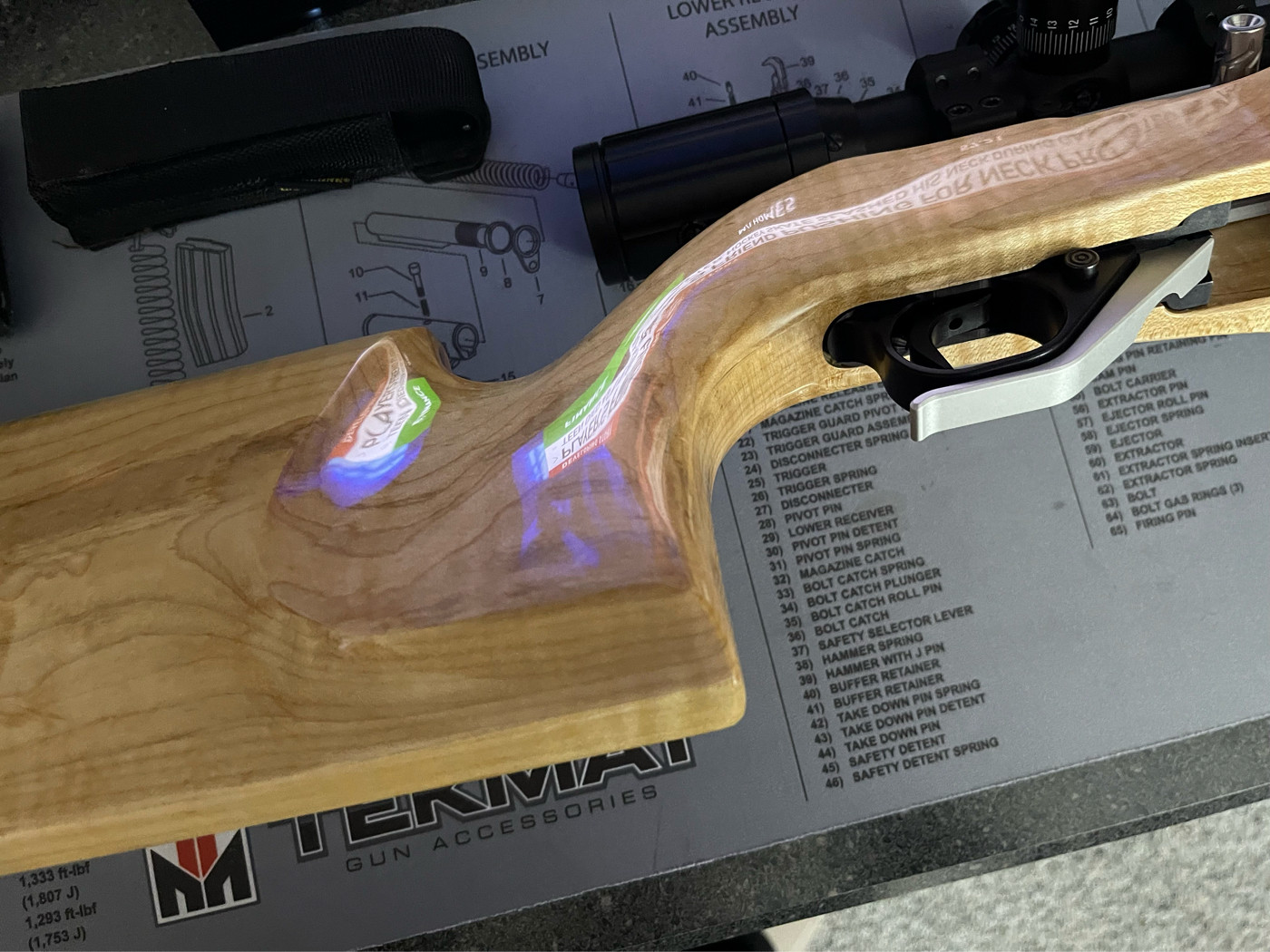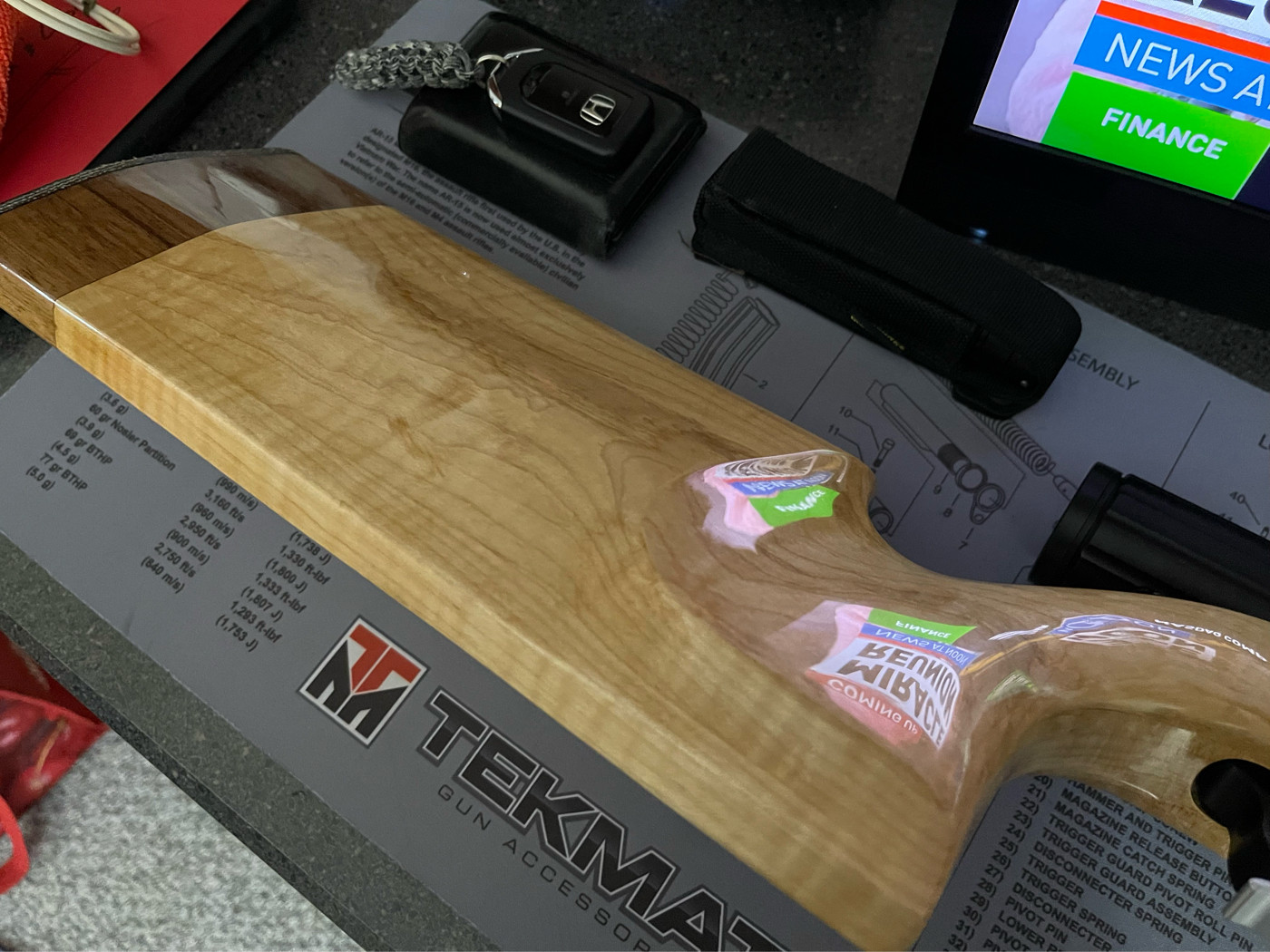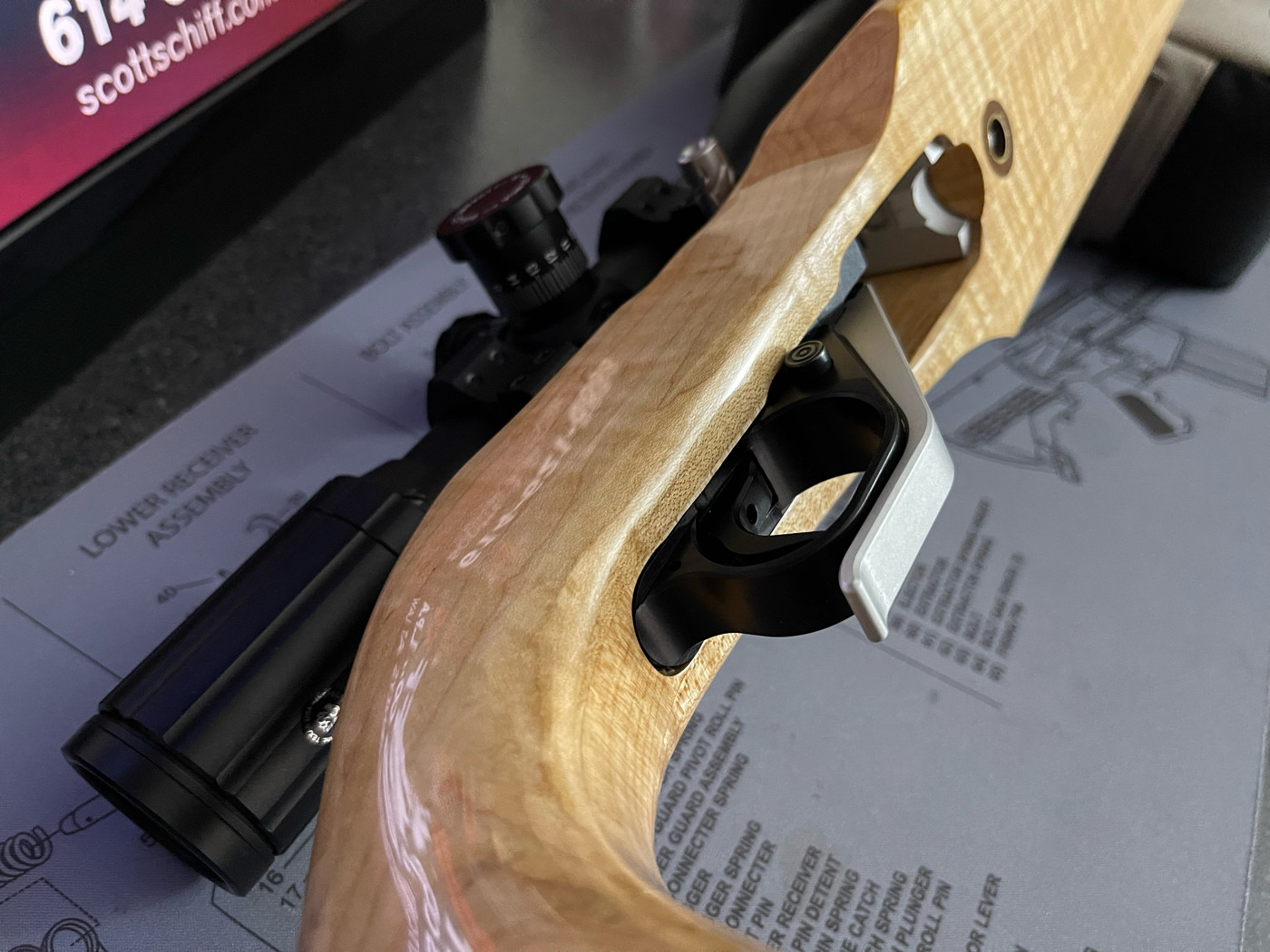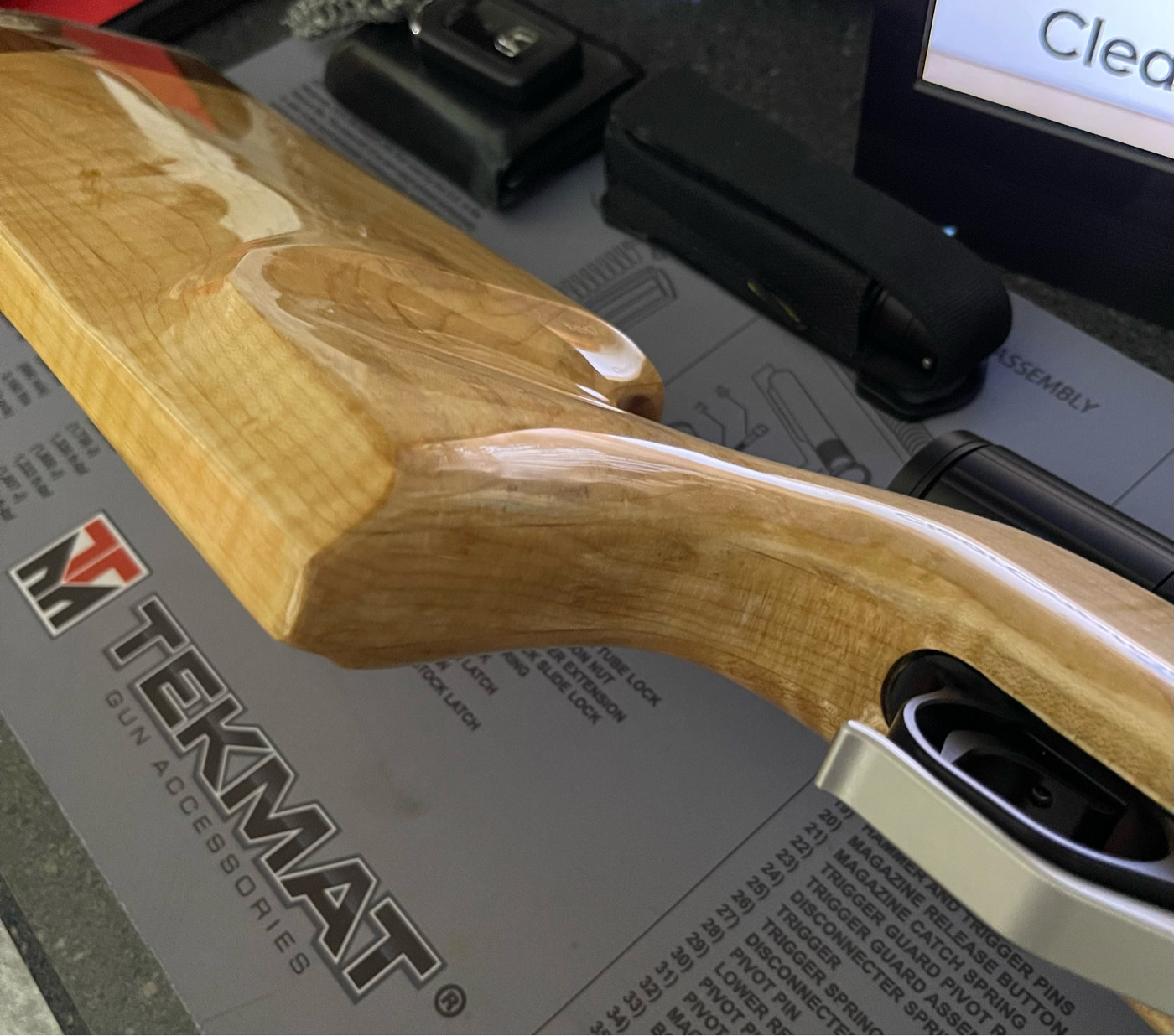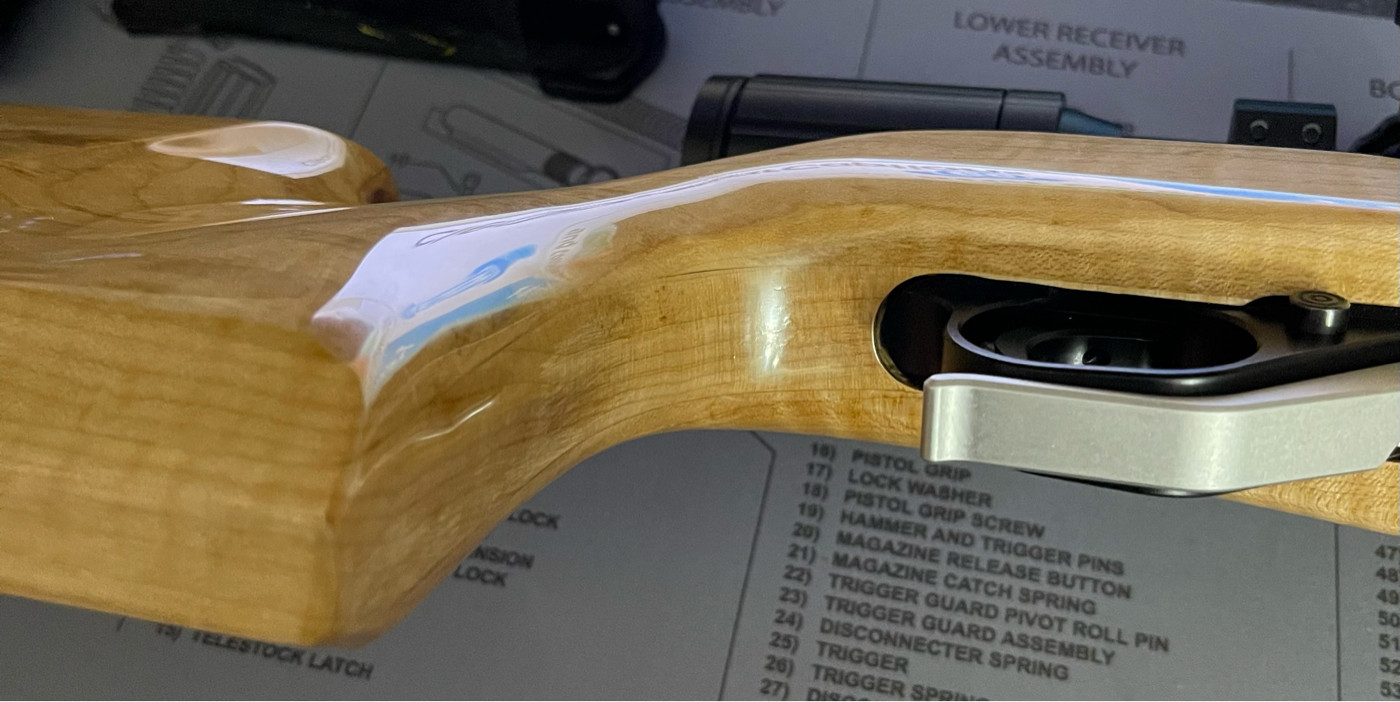 Tough to capture the "Shine" on fore-end bottom, but trust me it's there as well.