Up to a 40mm Obj. you can use Med's.
So, depending on the base type and the optic... which is...??
The OEM rail IF it's a newer rifle is sufficient.. not ideal.
This is a decent and in-expensive base... better because it has more cross slots/movement options to get the best eye relief possible... which in most cases is 10.5-11" from the end of the buttstock.. depending on the optic of course. .. ck. this base ...
https://www.amazon.com/UTG-Tactical-.../dp/B002GNYCJ4
On the cheap but decent rings are the Weaver Quad-Locks...
https://www.amazon.com/Weaver-49046-...g-goods&sr=1-4
Use a good feel for snug/tight if you don't have a torq. driver.. too tight is gunna be a crimped scope tube!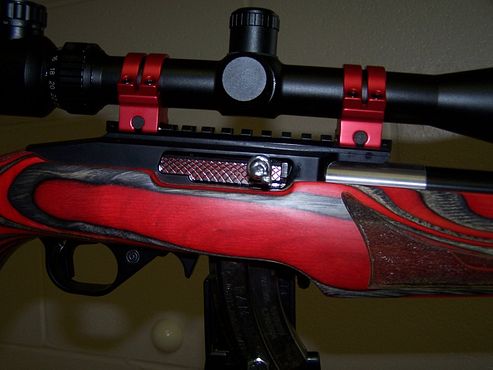 When mounting the base to the Receiver you can use a little tiny drop of Blue/Med. LocTite on the screws.. DO NOT drip it into the holes..DO NOT.. it will end up all over the top of the bolt and seize up the firing pin... only tighten those screws till snug.. over-tighten and they WILL STRIP!