This handmade tool will help in assembling Ruger MK pistol
This is not my original idea . I made it 5-6 years ago after cutting my palm really bad because I use a 5/16 drill bits to align the upper and lower
I got the idea some where on the Internet .
Basically a hex bolt . Cut off the threads and round the end a little . Smooth the rounded end and that's it
Added info. I do not forcefully tap the alignment bolt in. I usually wiggle both the pin and the barrel to get alignment pin in as close as i can. Then a light tap if needed. do not forcefully tap the pin in if the barrel and lower is grossly out of alignment.
thanks to road clam for raising the concern .
Pictures describe better than words
So here goes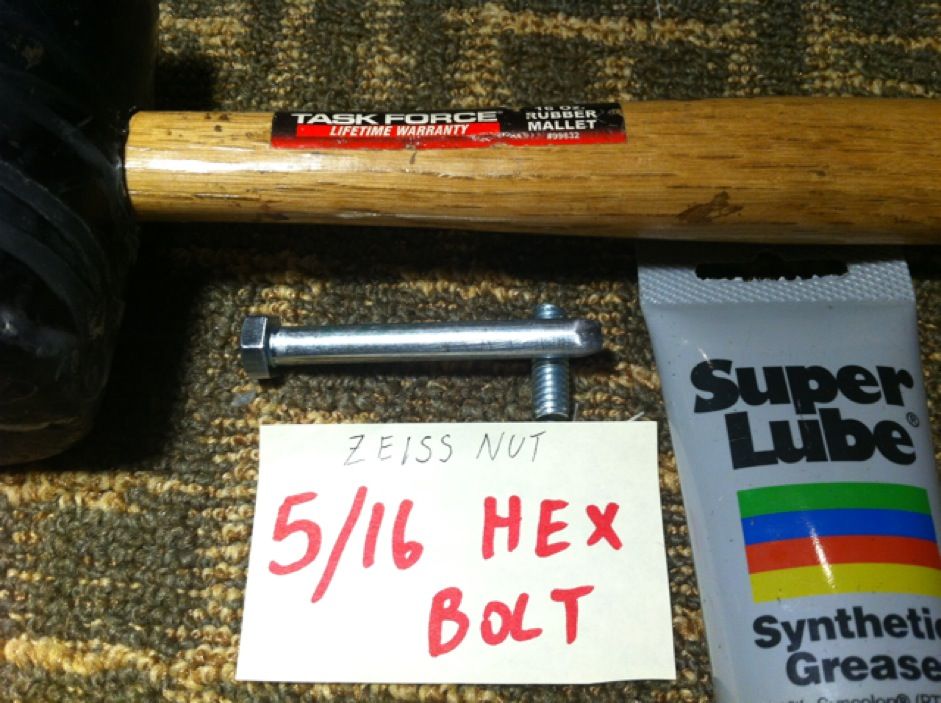 .
.
.