Last night was a test... I have a few plastic stocked rifles that should be re stocked... But frankly I don't want to out the $$ into them. Sweat equity is fine tho.
SO, I bought some carbon Fiber rods and tubes on eBay for cheap. The plan is to hog out the forends and drop in these tubes bedded in epoxy for the added strength and rigidity. With OUT much added weight.
Last night I started on a Savage B mag as I have two stocks for this one. So far so GOOD!!
Was easy to snap off the ribs in the forend with needle nosed plyers. I trimmed the 8mm solid rods down with a dremil and dry fit them. Mixed some Devcon epoxy, then the rods followed by more epoxy. Filled to the top of the center rib I left in place. I did have to remove the plastic "tower" that was for the forend screw. But no worries, I'll re drill into the epoxy once completed.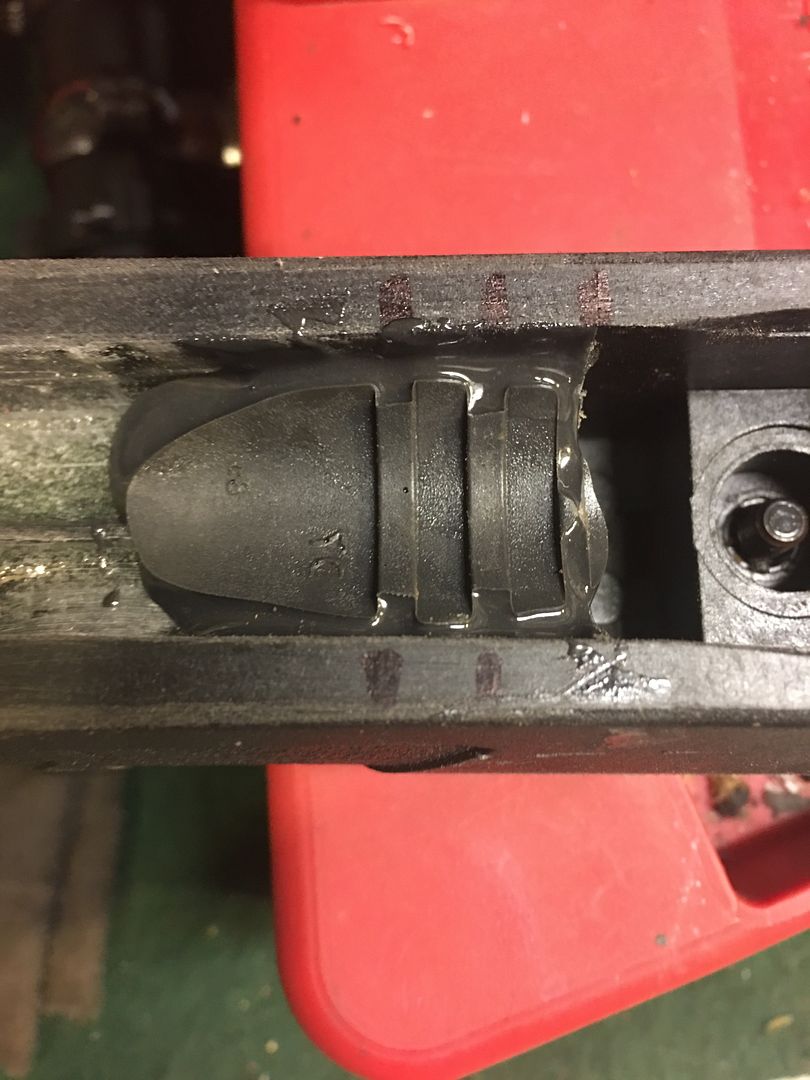 This AM, the stock was cool and STIFF!! NOT much weight added either.
I used maybe a 1/4 cup of epoxy. 2 minutes with a 3/4 rough file and the 2/3 high spots where flush.
Tonight or this weekend, I will fill the butt with something...Its hollow and also flexable.
Then I will install the action and bed the rifle to the stock. NOT a full bed as there aint really a "full" stock here.
Rather, I'll bed the front of the barrel in front of the front action screw, float the barrel and a tiny bit at the tang at the rear action screw. This rifle as no recoil lug. Might need to go back and add barrel support as it is a skinny barrel...but that's easily don't later.
This was a pretty good shooter even tho a pencil barrel. Mostly I didn't like the flex in the stock. But surely this will enhance accuracy or at the very least be favorable towards it.
CW