Well after misplacing my Que'd barrel during the house move I finally found it
Figured to start to test it's accuracy to see really what my OEM reworked barrel could do. I have seen a bunch of threads about reworked barrels lately and wondered where my barrel would fall.
Thought maybe some of you guys might be interested in it. So....
Yesterday a bunch of guys from work decided to go shooting (one of my coworkers has a shooting range on his families property).
I decided it would be a good time to swap out my Taccom3g barrel and put back on my Que'd barrel (Want to compare it to my other buddies Kidd barrel, hopefully in the next few weeks depending on the weather).
Before we went out I decided to clean the barrel pretty good (Hasn't been cleaned in a while
)
Well I got everything mounted (Que'd barrel and Vortex 2.5-10 Viper HS scope) and pulled out a new box of Federal Auto "match" 22lr (325 bulk box). Set up the target at 25 yards and began to sight it in.
Here is are two photos.
Both photos were fired with Federal Auto Match (325 bulk ammo)
Que'd barrel
SiCo Sparrow (note: I have some significant POI shift with the suppressor that I don't get on my other barrels)
Blackhawk Axiom stock (to make sure everything is free floated)
Tripod (no sand bags today - that is for next time)
Wind - 1-2 mph max (as measured with a Kestrel that my buddy has)
Range - 25 yards (measured with Nikon I7)
1st one if 5 rounds slow fire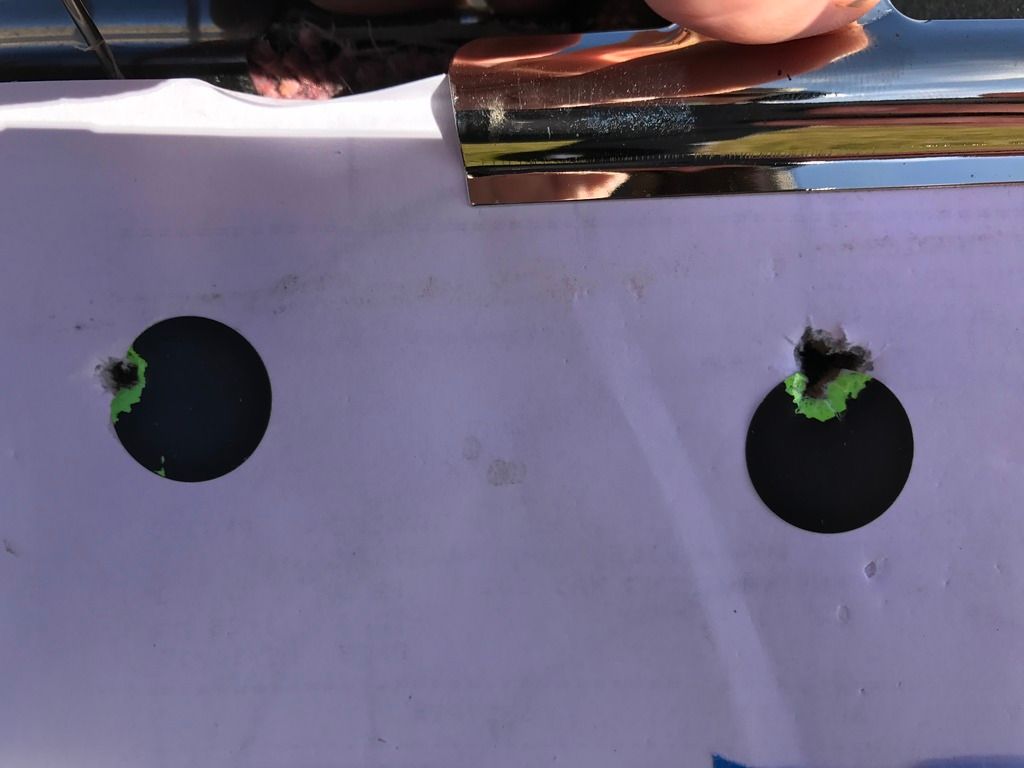 2nd photo is rapid fire 6 shots. The rate of fire was as fast as I could get back on target < 1 second between shots.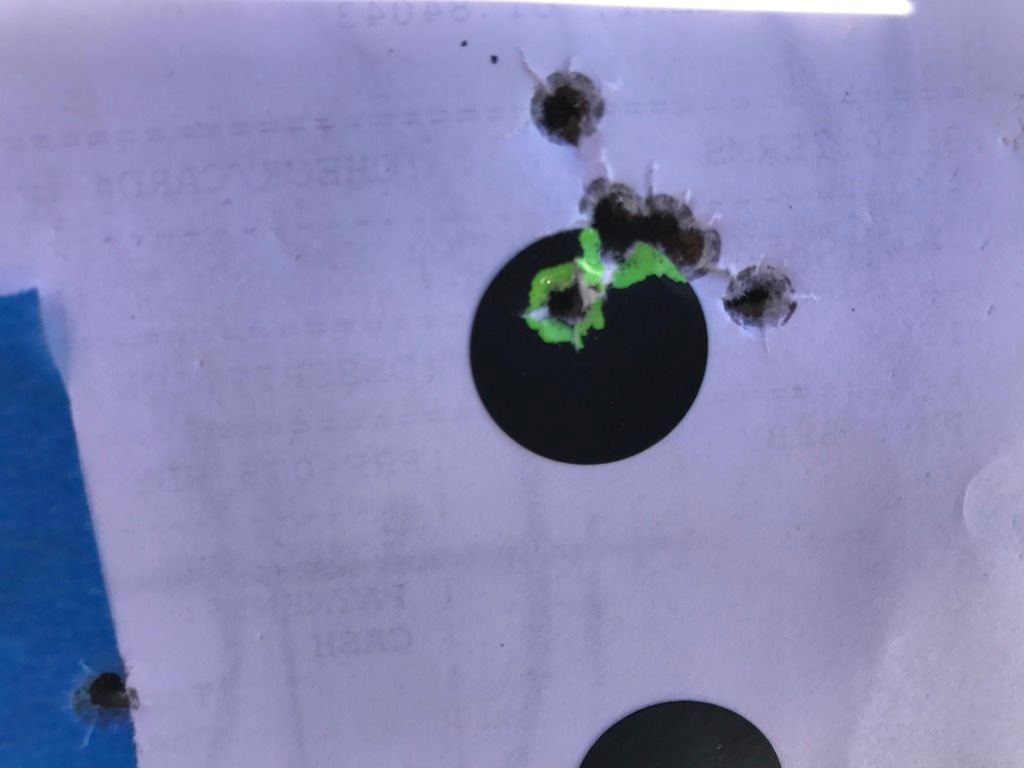 Also got to ring some steel @ 225yards and 350 yards (once I got the hold over correct
)
About the barrel - Now my barrel by Que - I had Que rechamber the barrel as well as cut/crown/thread. (this was done probably ~ 6 years ago).
So far it looks like my Ruger OEM barrel that has been reworked has serious potential to be a great barrel.
I will update as I get out and shoot it some more.
Future plans for the barrel is to have it shrouded by Brimstone a la TacSol SBX.
Also I know that Que doesn't do any more barrels but I figure CPC or someone like that would yield similar results.