version of the PMTJ, member noshow had very kindly sent me a length of .012 stainless shim material and two Fastenal 162-A springs a few weeks ago. Last night I decided to put them to use in my 455 Lux, it had a good bit of take up and some creep with about a 3-3.5 pound pull from the factory.
Care package from noshow....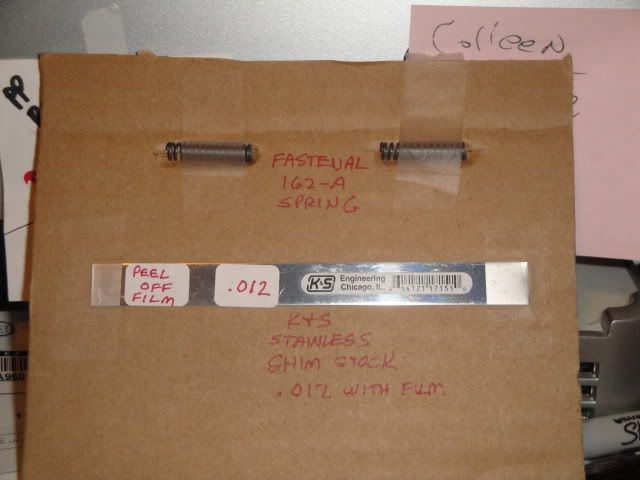 Narrow shims are placed under the front stirup of the trigger.....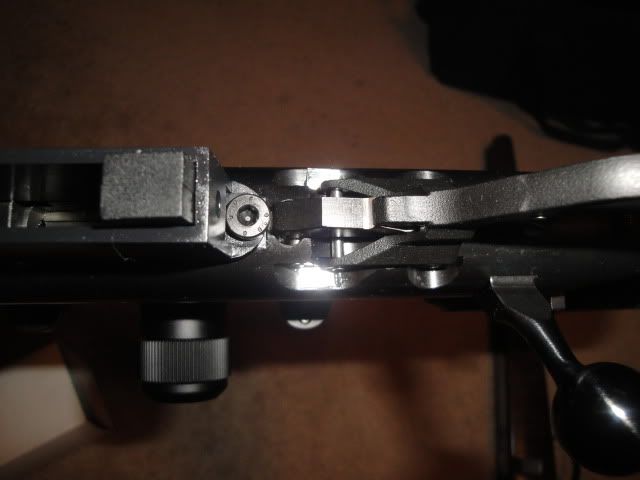 Held in place with super glue on mine as my wifes clear nail polish wasn't getting the job done.
One of the springs was installed.....
In about 30 minutes (thanks to the non-holding fingernail polish) I had a creep free, 24 oz. trigger that should be ideal for a general purpose shooting. The LEO58 method is fast and simple, I highly recommend it.
https://www.rimfirecentral.com/forums...d.php?t=343817