USSG Inc. (EAA): Baikal, Zastava, Sabatti - Including MP161 Rifle .22lr from Baikal
---
Well, EAA is back in the game ... EAA MP161K at Zanders Sporting Goods
Quote:
Originally Posted by
Tozman
I guess it must be a Canadian who will have to update US guys on what is happening in their own country
EAA was and still is the
importer
of all Baikal firearms.
Remington did the
distribution
for only the last few years. Now Remington is no longer in the picture.
Distribution in the USA will be handled by a new entity (USSG)
http://www.ussginc.com/
(site is under construction).
U.S. Sporting Goods Inc. Corp.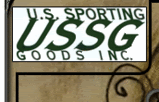 Quote:
We are pleased to announce that USSG Inc. is now the importer for: Baikal, Zastava & Sabatti.
... including the new 22 Caliber MP161 Rifle from Baikal.
... Zastava rifles as well, the new Z98 target rifle is offered.
... Sabatti has a new line up as well, including the SAB92SF.
__________________
W. Edwards Deming
...
Quality
: It is not enough to do-your-best;
you must know what-to-do, and ... then ... do-your-best.
Ever-Onward ... Through the Fog
---- Fort Stockton TX 79735