I'm just hoping to stir some of you experimenters into taking yours apart and making improvements. It would be hard to make it worse.
Take the rifle apart according to the directions and remove this bolt so you can slide the trigger group back: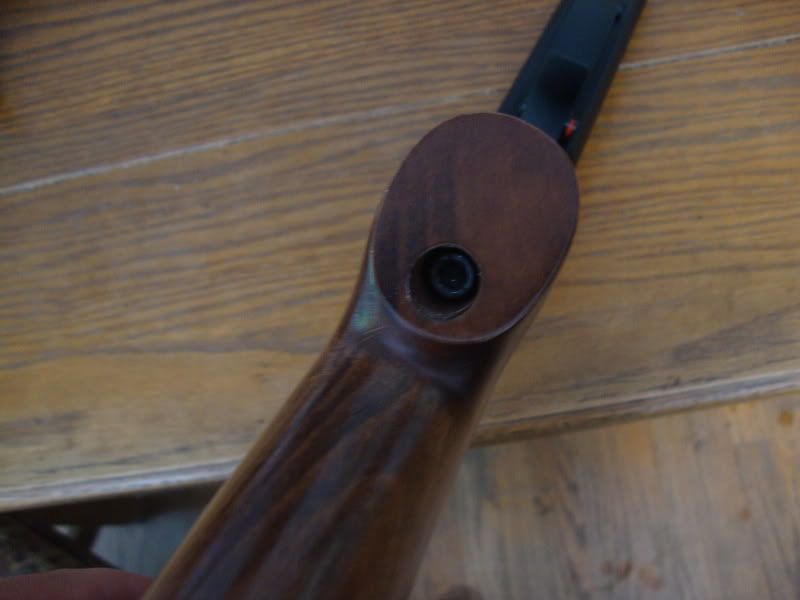 Slide the trigger group back and remove the magwell: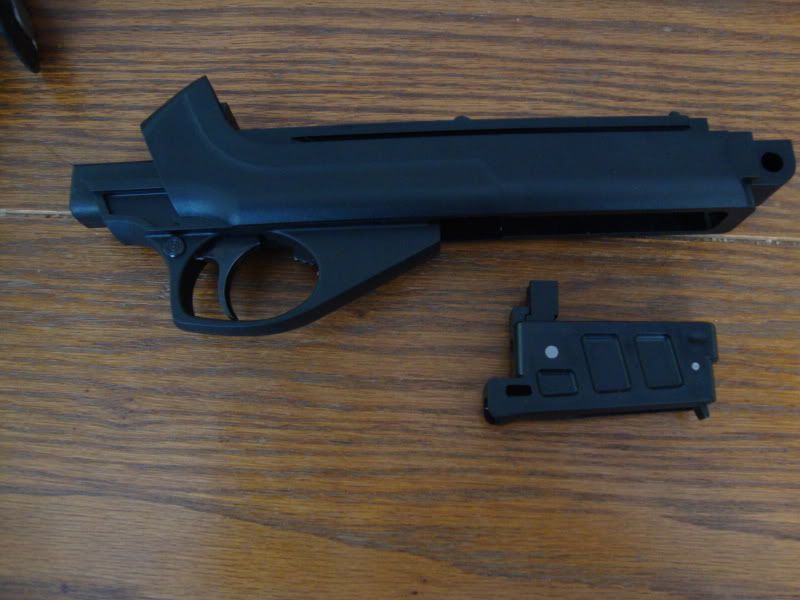 Continue the slide the TG back and expose this pin: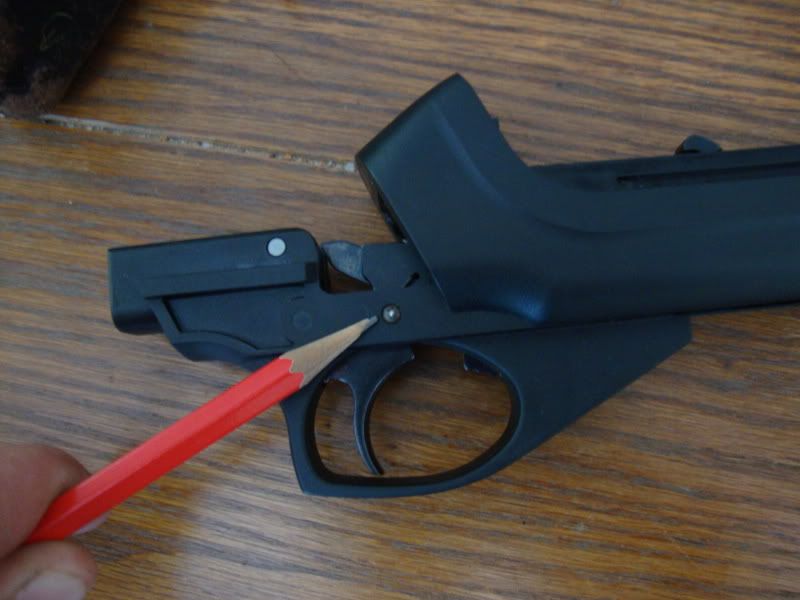 Push the pin out. I used a nail that I ground the point off that was about .800. It might need a tiny tap but it may just slide:
Slide the TG back in and remove the trigger from the top. Yours will not have that spring hole in it, that was my first attempt to lighten the return. Yours will be hooked under the body of the trigger.: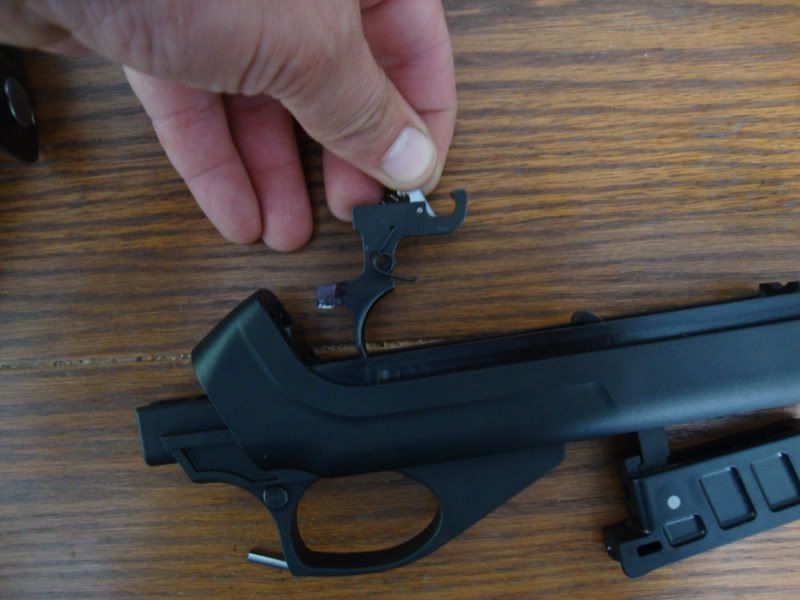 A couple of mods I made were to lighten the trigger return buy drilling 1/6 hole 3/32 in to try and lighten the pull. I don't think it is a worthwhile change, most of the weight comes from the hook between the trigger and hammer. The hammer spring is heavy and there is a lot of hook. I also put a dab of weld on the trigger to limit the hook engagement to reduce the creep. This is a worthwhile change, creep is reduced but I left it creepier than a target trigger: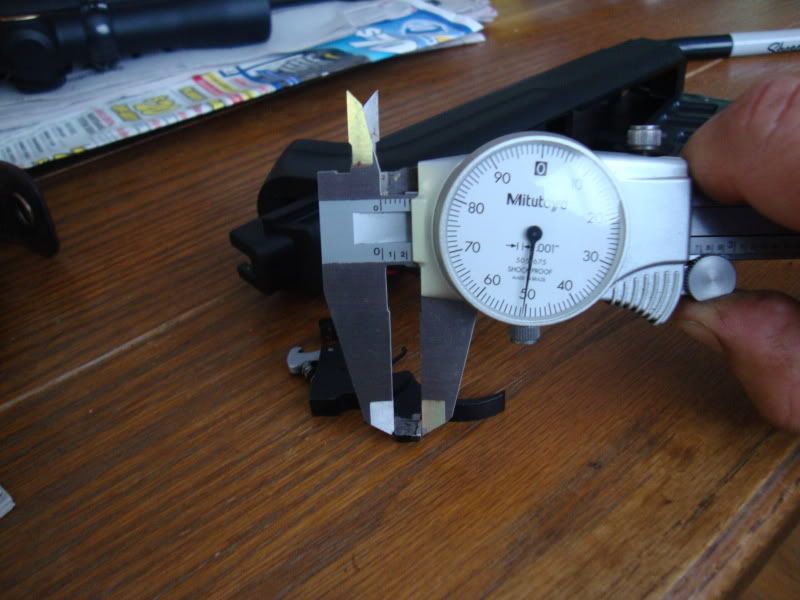 To get it back in I found it easier to remove the anti-full auto spring: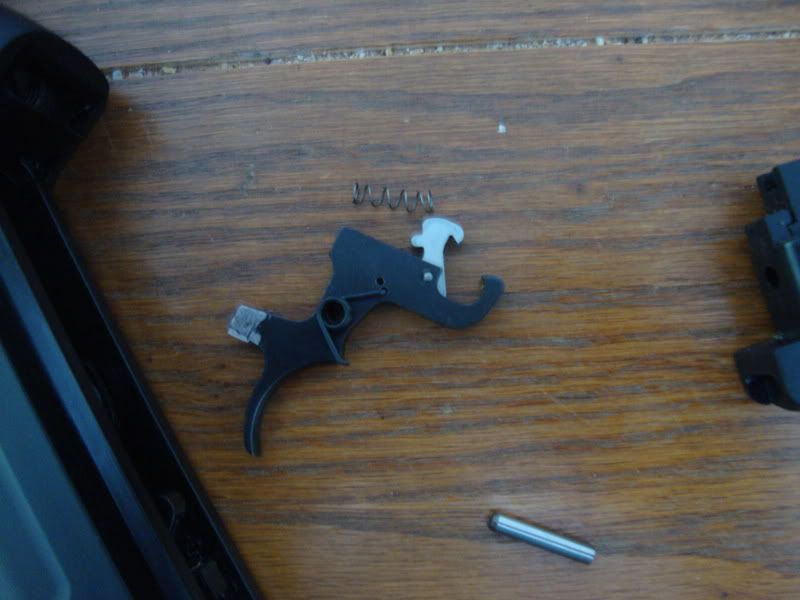 Then assemble the trigger back in the TG from the top and retain with the nail to get yourself lined up, chase the nail out with the pin and slide the TG back forward to expose the anti-full auto hook and replace the spring: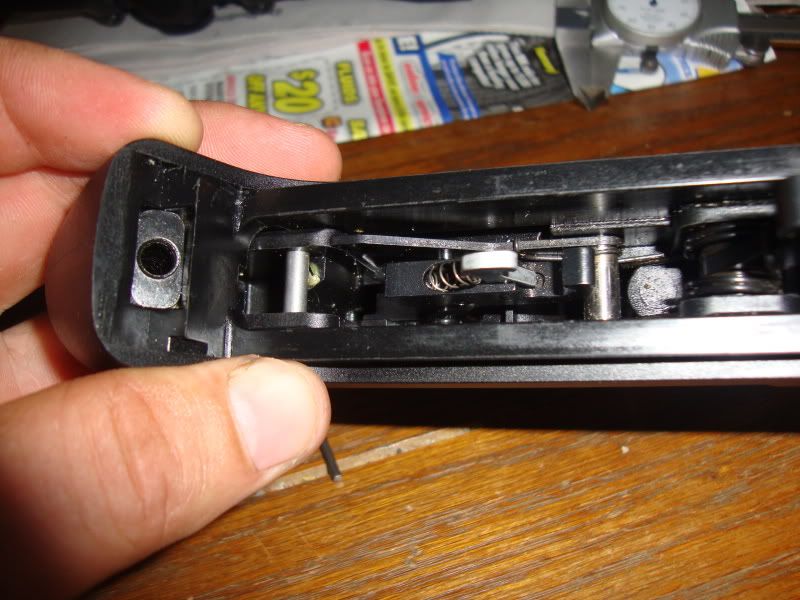 Tomorrow will be a try with some polishing of the trigger / hammer engagement area without changing the geometry. It has a pretty good hook and I hope a polish will make the friction easier to overcome but retain the hook.
Just a pic of the target at 50 yards, I was adjusting the scope a little bit to try and get it zeroed in a little better and still got a 88-0x. Pretty good for an rv-7 at 7x and failing light. Well, it seemed pretty good to me. Trigger is better, not good but not terrible anymore either.