Here is a pic of the bolt firing pin retaining stud on my 2009 model 39a. Marlin added the retaining stud in 1988.
As the picture indicates, the outer edge of the stud is just enough to keep the firing pin from being removed.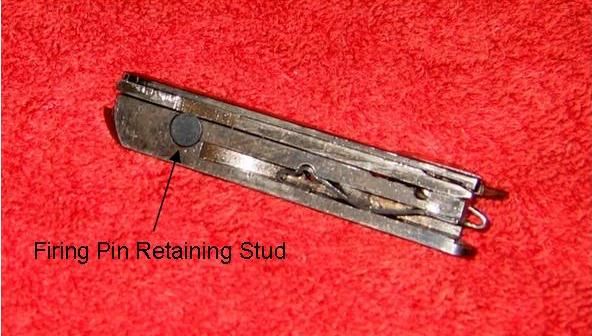 It's main purpose is to keep the pin from marring the top of the reciever when cycling the action.
Personally I would prefer being able to remove the firing pin now and then, if for no other reason than to give it a good cleaning.
I believe the stud can be removed without causing any harm to the bolt and it's function. I might give the folks at Marlin a call just to make sure that is indeed the case.