Sir check out Natchez for the Weaver Grand Slam 800650 scope they have on sale its a 4-16x scope with the Dual X (duplex) reticle...for $280...its short and sweet and has everything your looking for and has the magnification for those up close and personal shots when you need it...its at a great price compared to Midway has them for $509.
I have a 3x of them now...two are on my 452 FS rifles at only 11" long they are perfect for this rifle. Don't worry if you can fit a V-16 on your rifle the GS will fit also. The objective diameter is just a hair smaller than V-16 scope. Has side focus down to 25 yards...and has better glass in it than the Classic V series scopes.
Here is a picture to show you the size difference between a V-16 in front VS My Grand Slams in back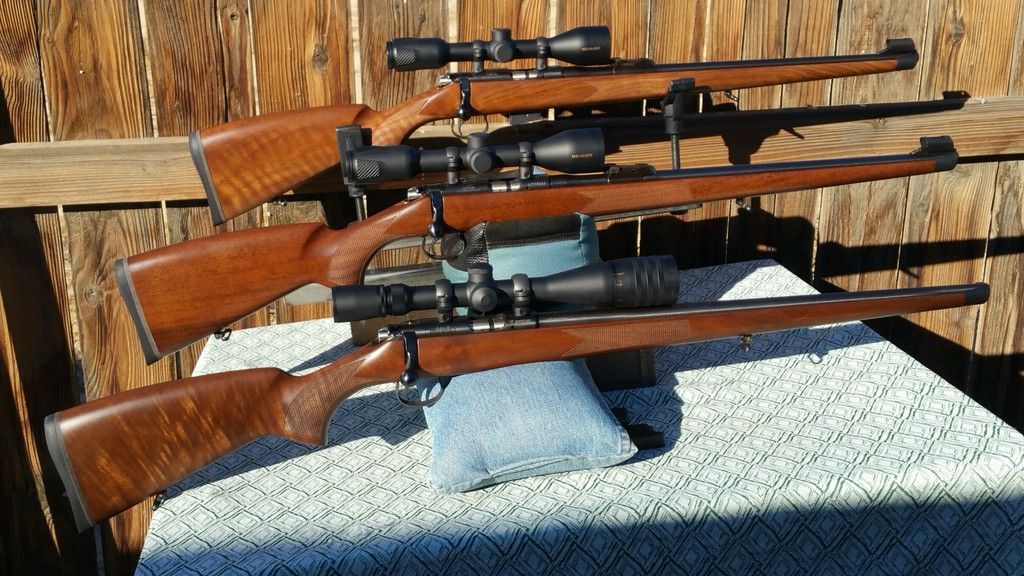 A close up of the scope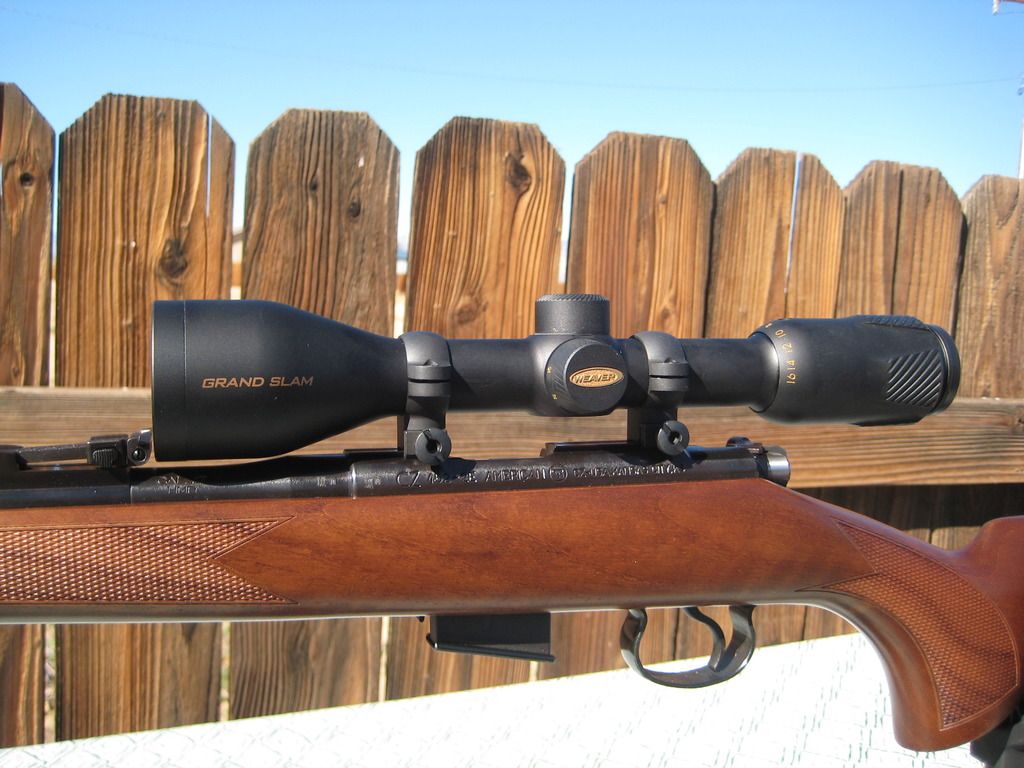 And finally a side shot of the rifle...just think how nice it would be if there was no front sight to get in the way
And you could mount the GS scope very close to your barrel like my V-16 on this 455 with Burris 420554 Medium rings.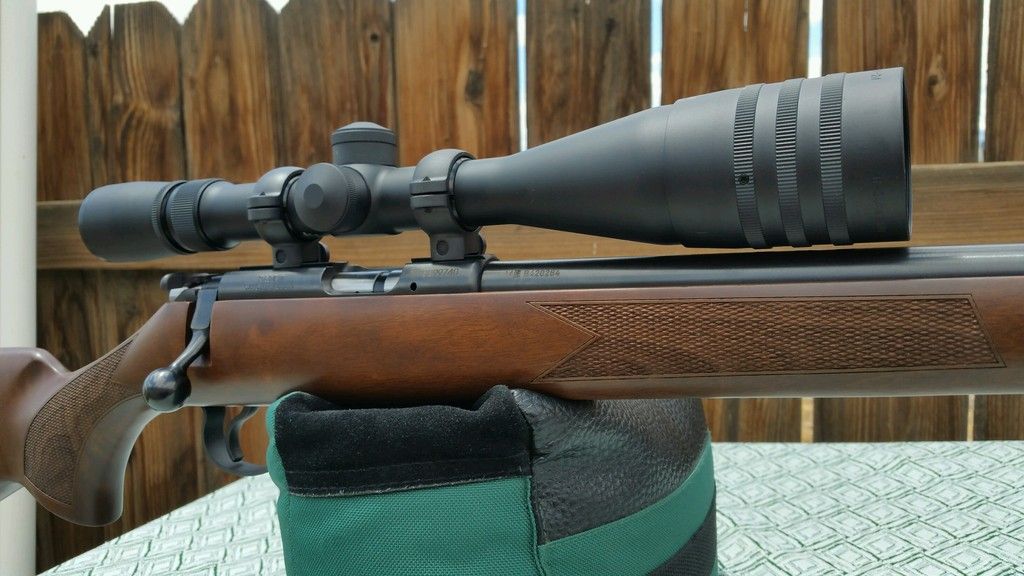 Good luck on your quest
Signalman