03-29-2017, 02:00 PM
Join Date:

Feb 2008

Location:

Far Eastern PA

Posts:

2,954

TPC Rating:

100% (195)
Sako 78 Finnscout
---
After reading so many positives about the Finnscout here, I've been on the lookout for one for quite some time. And finally I have one. It is in near perfect condition -- wood and metal. The stock is nothing to write home about, but I've seen plainer ones. No box or papers, and the front sight hood is missing, but I'm still very pleased. I removed the rear sight to accommodate my scope, a Leupold VX-2 4-12X40 AO. That's what I had on the shelf and I'm thinking it probably deserves a 6-18X.
Any pointers on the best way to remove the front sight or better to find a sight hood to "dress it up"? Pics below.
Doug
[IMG]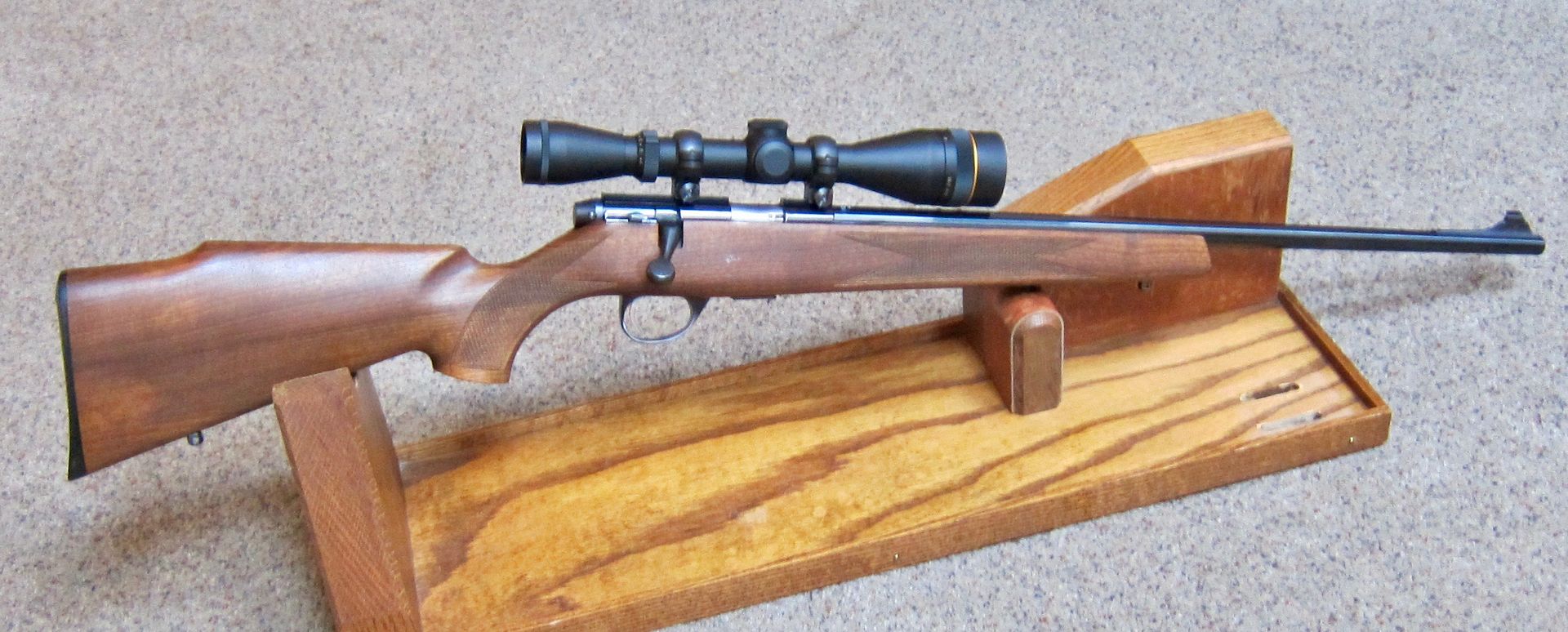 [/IMG]
[IMG]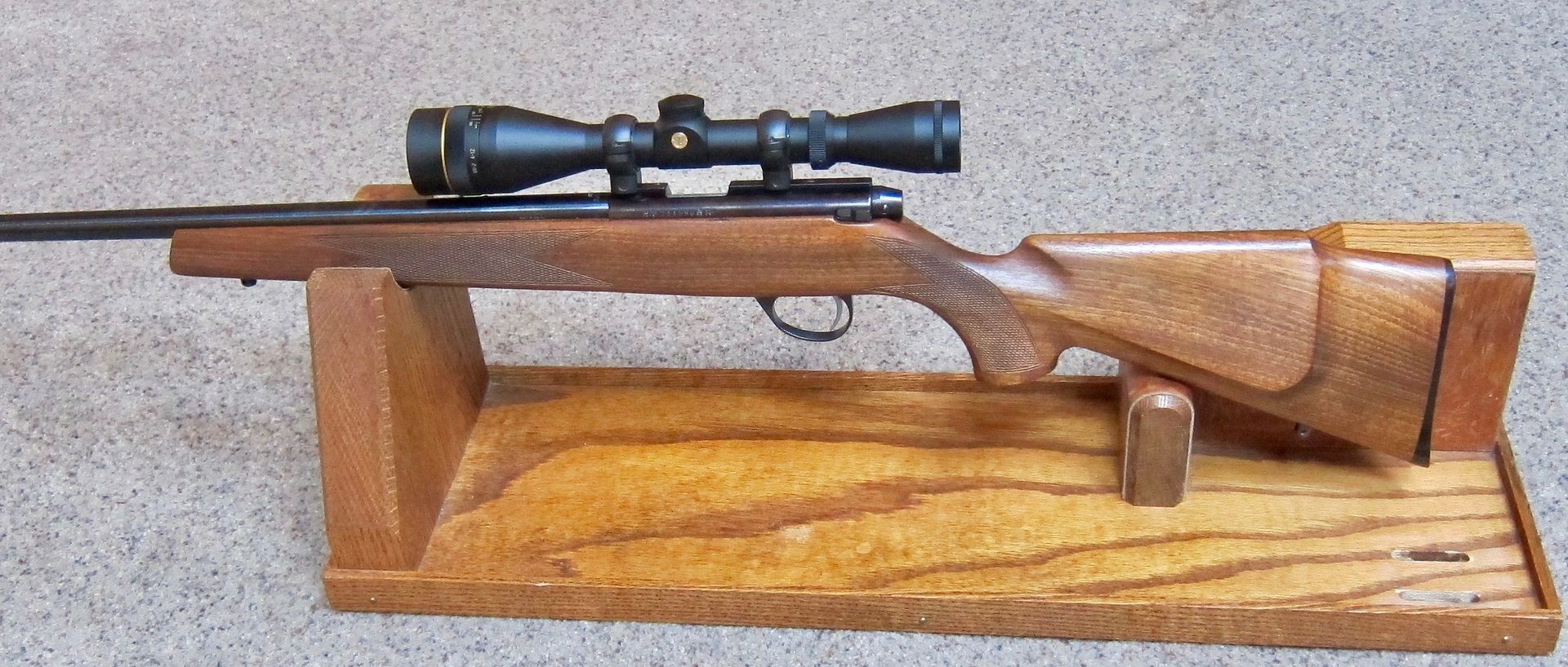 [/IMG]
03-29-2017, 07:43 PM
Join Date:

Aug 2005

Location:

CT

Posts:

101

TPC Rating:

0% (0)
Well, congratulations! True enough the wood is generally pretty plain, straight grain walnut but the workmanship is pretty good. I doubt that you will find a front hood, in which case, since you are using a scope, just take the front sight off. Two screws, one you can see, the second is under the sight blade, so you have to drift off the blade to get to the screw. It is a small gun so don't go too crazy in the size of the scope, I think what you have is fine. Enjoy, they are nice guns. If you need a spare magazine John Reed makes a nice replica, although I don't know if he is sold out.
---
Last edited by snaffle; 03-29-2017 at

08:08 PM

.
04-10-2017, 01:05 PM
Join Date:

Feb 2008

Location:

Far Eastern PA

Posts:

2,954

TPC Rating:

100% (195)
I got only one magazine with my "new" Finnscout, so I contacted John Reed and inquired about his version of the mag for the 78 and ordered one. It arrived today. It is very nicely made and could be a twin to the original mag. It inserts with a firm click and drops readily when the release is pushed. And it appears to be right where it should be to feed rounds into the chamber. I'll be taking the rifle to the range on Wednesday (for the first time
) and will find out how it and the new mag function, but so far, so good.
Doug
04-10-2017, 11:16 PM
Join Date:

Jul 2005

Posts:

1,657

TPC Rating:

100% (81)
Doug---Real nice sako there I bet it will shoot real good--The wood is definitely not what you are used to tho!
It is not a cooper but then again it did not cost what your coopers are costing these days. Let us know how it stacks up in the accuracy department against one of your coopers.
04-13-2017, 03:18 PM
Join Date:

Jun 2007

Location:

The piney woods of south Arkansas

Moderator

Posts:

2,941

TPC Rating:

100% (23)
Very nice find, Doug. My M78 is a favorite and a great shooter!
Sako didn't put the prettiest wood on these guns, but the stock is well made and finished, and the rifle itself is very nicely made.
__________________
Of all tyrannies, a tyranny sincerely exercised for the good of its victims may be the most oppressive. - C.S. Lewis
04-20-2017, 06:24 PM
Join Date:

Feb 2008

Location:

Far Eastern PA

Posts:

2,954

TPC Rating:

100% (195)
A rather delayed report on my range visit this past Wednesday with the Finnscout (and some other rifles -- after all, it's only been about four months since my last range visit!). While it was a nice warm, sunny day, unfortunately there was a good bit of wind and it was variable in both speed and direction. Rather frustrating. When the wind occasionally died, I was able to get some pretty decent groups with SK Std.+ and Rifle Match. Also tried some Lapua Center-X and it too did well. The trigger breaks crisply at just over 1# and the rifle has a great "feel". John Reed's magazine worked well. And since then I also received the original front sight hood from the gentleman who sold me the rifle which he found in his stash. So now the rifle is complete and it shoots well. I'm pleased! I hope to get a better idea of how consistently it groups different ammo the next time out.

Doug
04-20-2017, 09:03 PM
Join Date:

Aug 2005

Location:

CT

Posts:

101

TPC Rating:

0% (0)
Wow, found the hood. Lucky dog. A 1# trigger? Had to replace springs just to get mine down to 2.25#
Edit: Ha, did a little search on myself. Adjusting trigger pull on the 78 was why I joined this forum in the first place back in 2005. The internet never forgets. I think that I finally got the new spring from Wolff.
---
Last edited by snaffle; 04-20-2017 at

09:15 PM

.
04-20-2017, 09:50 PM
Join Date:

Aug 2005

Location:

CT

Posts:

101

TPC Rating:

0% (0)
Don't be too hard on her, Anschutz was the gun to own. Just kidding. Way back when, Sako was a good choice for me in that I could not afford an Anschutz 54 or a Winchester 52. $100 cheaper made a difference and the quality was good.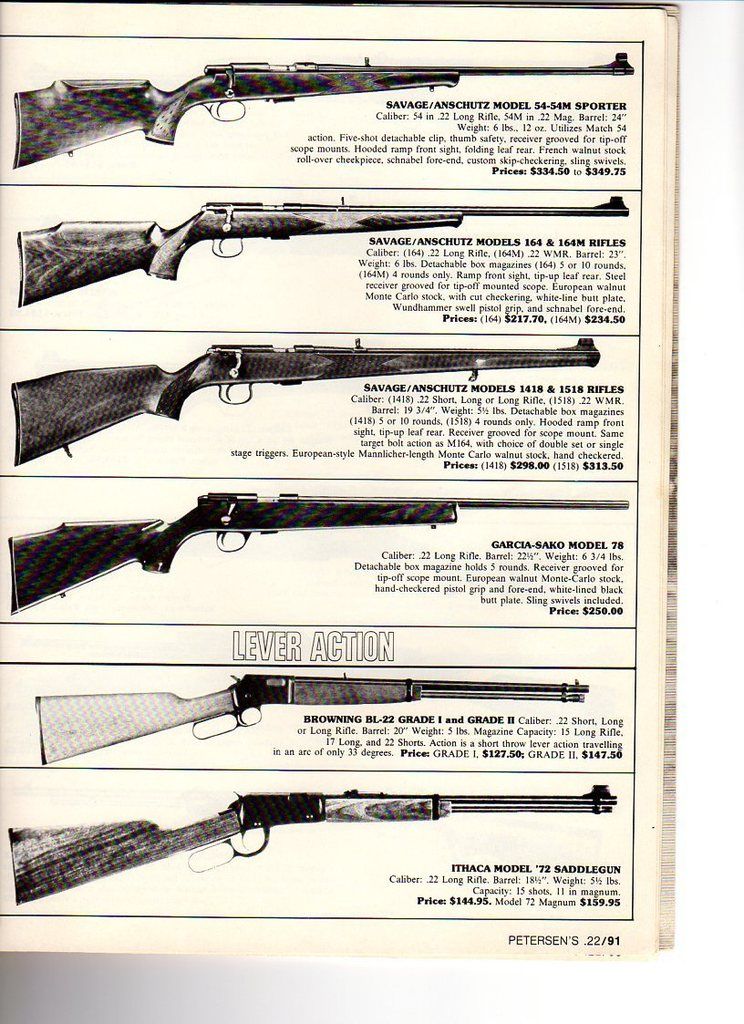 Credit:Petersen's 1978
<
---
Last edited by snaffle; 04-21-2017 at

09:07 AM

.
Posting Rules

You may not post new threads

You may not post replies

You may not post attachments

You may not edit your posts

---

HTML code is Off

---
All times are GMT -5. The time now is

05:26 AM

.