Thanks so much for the comments. I didnt think it would be of much interest.
Its getting to the point I have to come up with the hinges and case locks, I am still kicking that around.
I have some photos of the vintage machines being used.
This is a 1968 Delta Rockwell 12"-14" Tilting Arbor Saw, heavy solid machine.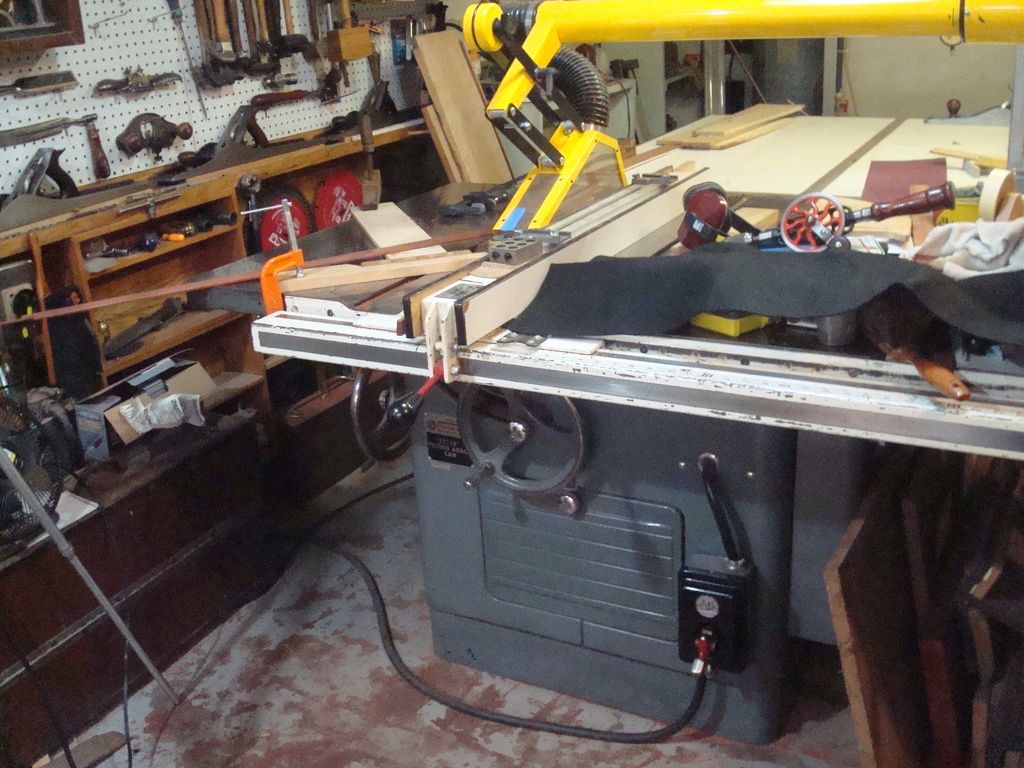 This is a 1977 Rockwell 10" contractors saw, a lighter weight saw that I usually leave the box joint jig on.
A 1955, 9" DeWalt Radial Arm saw. This is the little one they made for home use, but has all the precision of the larger ones of the time.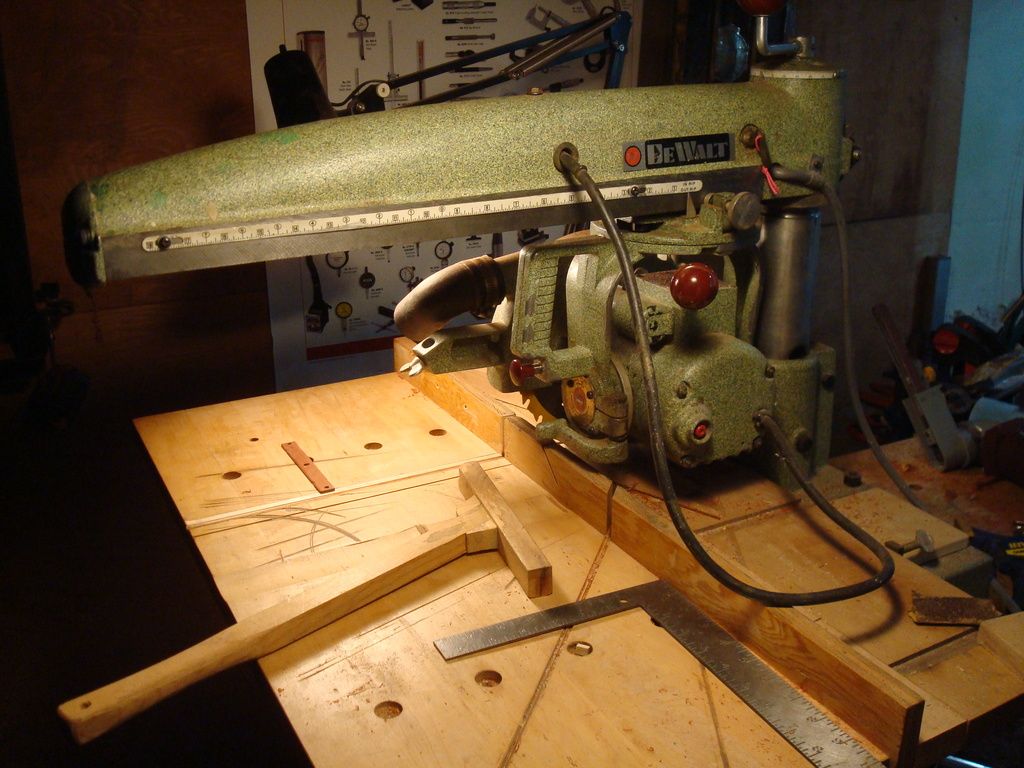 One of my favorite machines, an early 50s Delta Scroll Saw, this came from the local Jr High school, I used it when I was in 7th grade around 1965.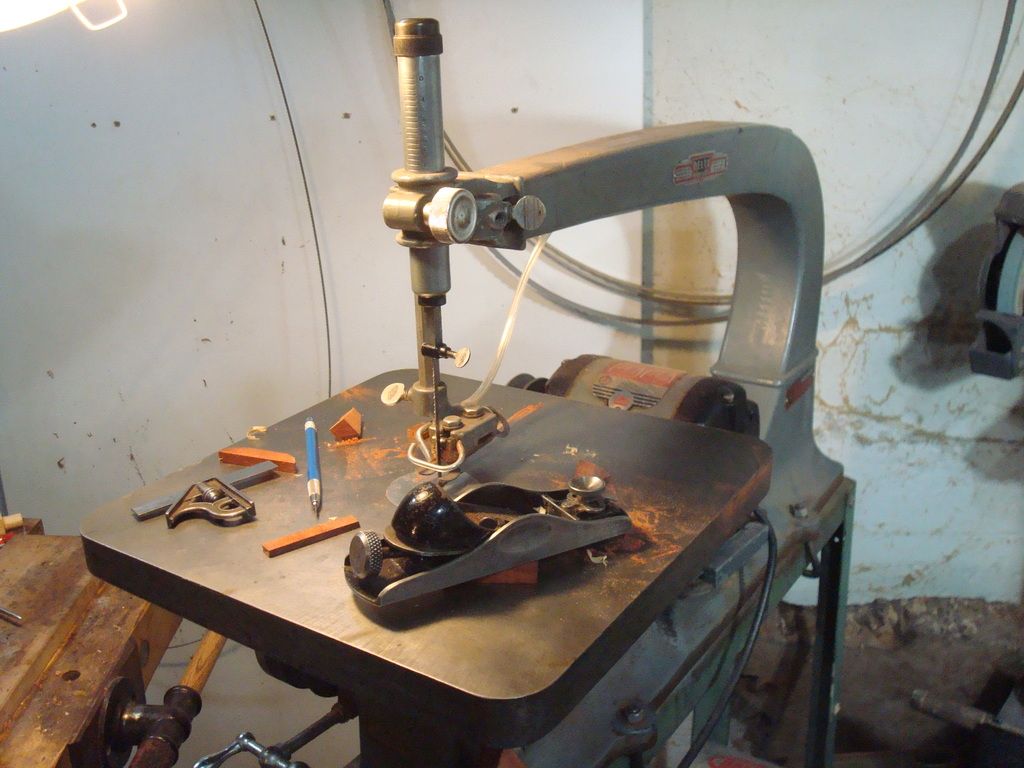 Very good luck finding this 1959 Powermatic 16" planer, I drove all night in a snow storm to near Bozeman Montana to get this near mint condition machine.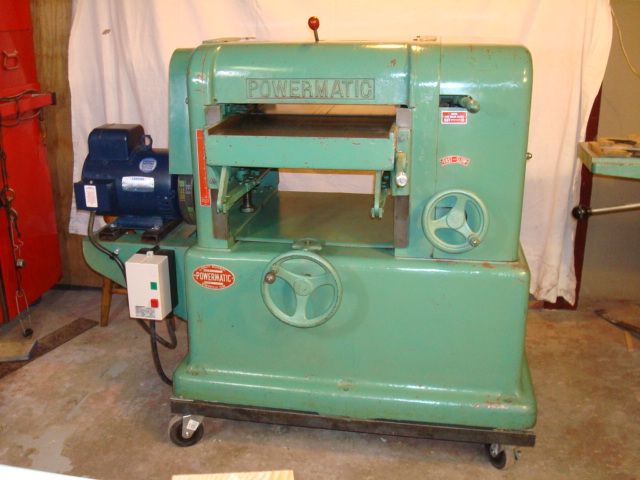 The Shoda Spindle Moulder, an unusual Japanese machine from the 60s, weighs 2000lbs.
I have some other box photos I can put up also.
Finally moving to finishing, I am using an old Stanley N0 82 cabinet scraper for the last smoothing of the wood, instead of sandpaper. It will enhance the grain apperance, and leaves interesting tool marks. The wood has soft and hard spots, and its grain reverses, making for some interesting planing.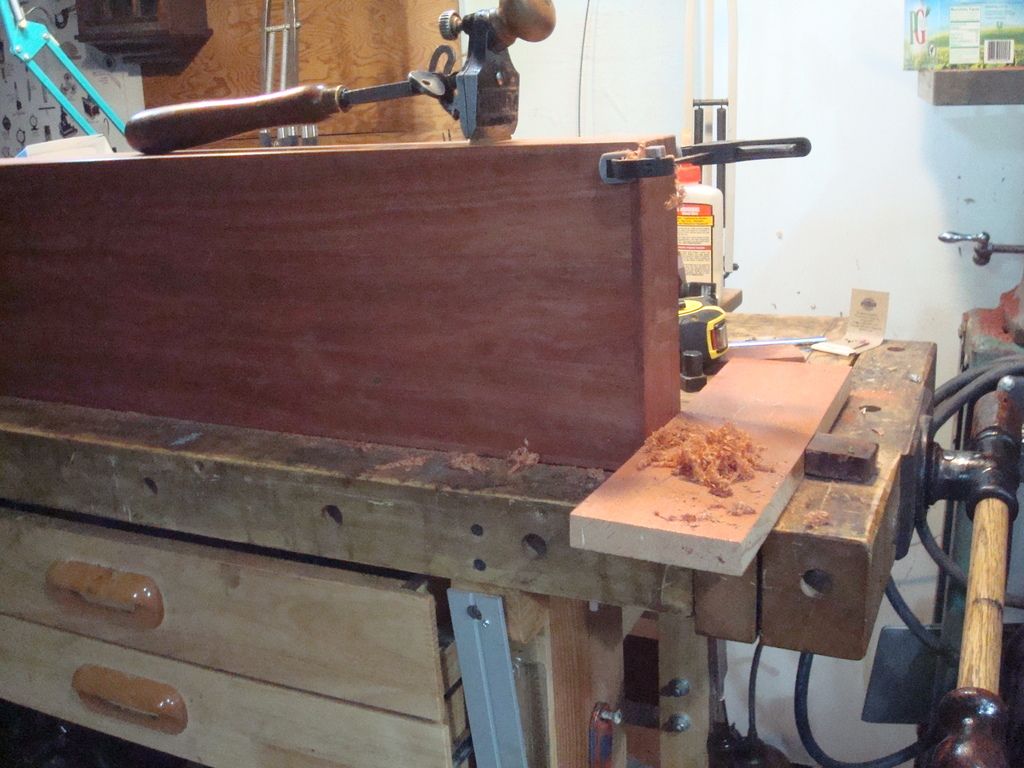 True oil time, the wood will darken condsiderably in a very short time.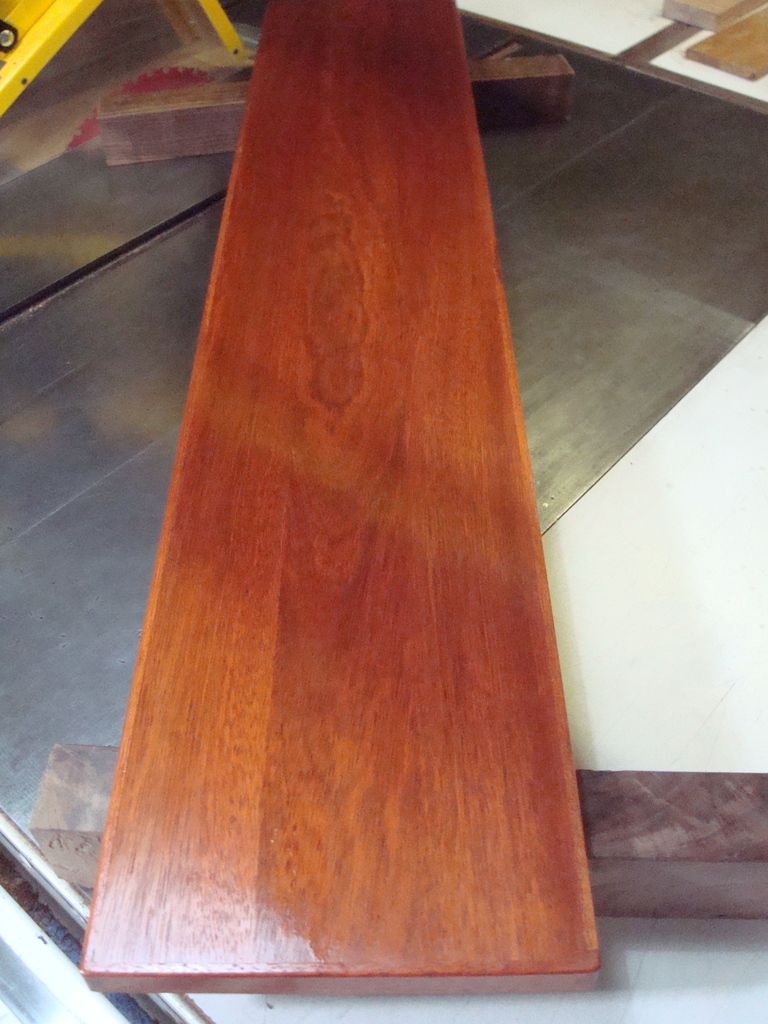 A few random photos,