This mornings ebay score...
Over the past few years, I've bought 3 stocks from eBay seller "beever156", he makes custom stocks for all kinds of rifles and sells them on eBay. A few days back, I checked his ebay store, but didn't find any for the 10/22...so I sent him a message to see if he had any on the shelf, I was looking for something unique for a new build for my wife.
He replied that he did, one being a tiger maple target stock. So he set up a buy it now auction for me, and I jumped on it.
Pics of the score...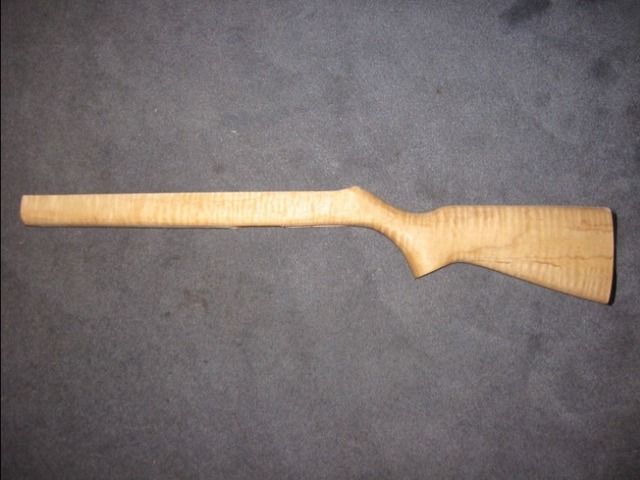 I like the blonde look of the maple, but I LOVE the dark brownish/red with black stripes that the old muzzle loaders with maple stocks have. So I'll be doing some research on this one, may be darkening this one up a bit.
So to keep in line with the theme of this thread, here are a few tips. Keep an eye on sellers stores, beever156 for 10/22 stuff and don't be afraid to send a message to see if they have anything not currently listed available.