Ok, to start it off...I almost hate to share this tip, because I've used it to score a handful of gorgeous stocks with 0 bids.
The keyword search...keep it vague. I always search for "10/22 stock", and instead of keeping the search criteria as best match, go to newly listed. It'll take a while to look through everything the first time, but eventually you'll get to the point where you'll recognize the stocks you've already looked at, and just have to look over the first page or two to see the new ones. Call me obsessive, but I usual look once sometime in the morning, and again in the evening.
Ok, now to the tip. Like mentioned, I always search for "10/22 stock", that by far will give you the best search results. But every once in a while, somebody lists their auction as "1022 stock", if there is no space, dash, or anything in between the 10 and 22, you won't see the auctions in the search results if you searched for "10/22, 10-22, 10 22, etc".
So just by searching "1022 stock", you'll only get a few results...but sometimes a gem is hidden there.
My $30 find using that tip, 0 bids, original walnut stock, metal buttplate.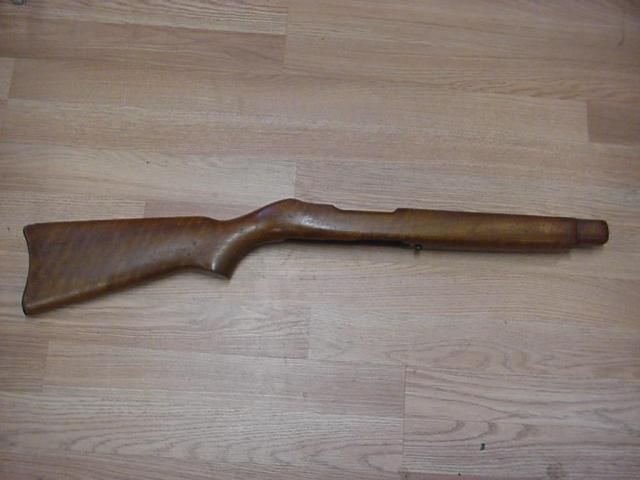 And after refinishing...