I'll let futurerider103 tell his own story of that stock, but here is a "before" picture of that piece of lumber that he posted a while back...
It's insane to see what was hidden under that factory finish...it looked decent at best from the factory, but absolutely stunning after being sanded, stained and cleared.
I hope to have 1/10th the success with my current project that he had with that one...my before pics of my new rem 700 project that I mentioned earlier: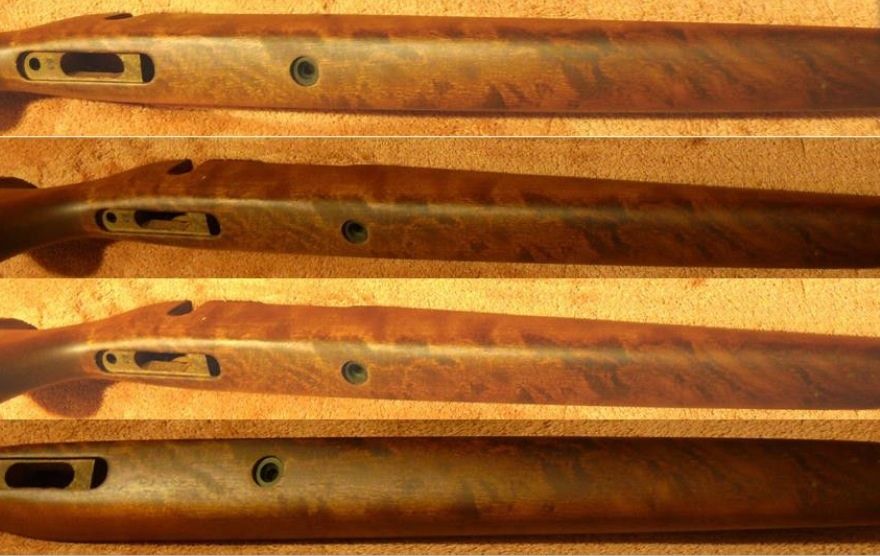 With the factory finish, the chatoyance of the wood is completely hidden...but you can see the dark swirls in the grain, now that it's sanded down, it shifts and shimmers like mad, but it's very hard to see as a blonde, once it's stained and cleared, it should really pop.