Small correction....Your CZ99 would be a SuperStock Bolt Action. SuperSport is a heavy barreled semi auto. A "Varmint" version of a SuperStock rifle.
Still I will looking forward to your SuperStock Bolt Zastava. Here was mine:
Started out like this except this is after the HORRIBLE original finish and checkering that looked like it was done by a drunken monkey with a dull pocket knife were sanded off and finished with 30 year old tung oil: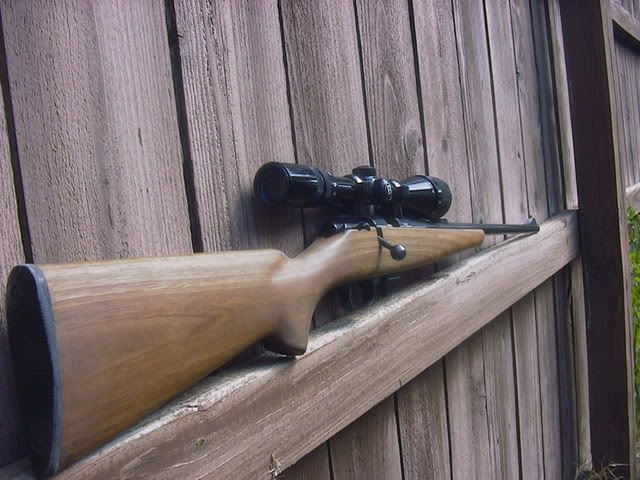 Then after the barrel was shortened, crowned, set back and rechambered with an Anshutz style reamer. By the way the bore was amazing with mirror bright lands and grooves I am almost certain it had to be hammer forged to be this pretty inside. However they guy that did the chamber said it was the first chamber he had ever seen with a REVERSE TAPER in it!!
The story can be found here:
http://www.rimfirecentral.com/forums...d.php?t=239133
I ended up aluminum tape bedding it and it was amazingly accurate....then I gave it away