Quote:
Originally Posted by
earnest
Looks like morning temps in the 60's and humidity around 90 percent. That means shorter barrel time so a shaved tuner no weight. We continue to have this debate, once more than 6.0 oz or so of tuner weight is used....is a rifle tuned or just made to shoot???

Consensus has been just made to shoot..........marty
Hey Marty,
You need to test at Lapua, I did here are the results. from an un-tuned rifle- 50m & 100m results same lot of C-X. I say un-tuned as they had to clamp the action by the barrel so effectively took out the tune.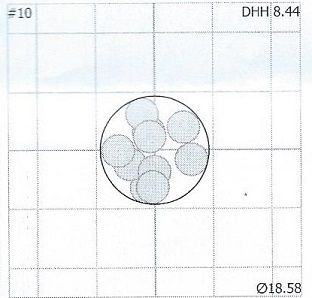 my results shot outdoors, 50-55 degrees, 60% humidity, light wind (5-mph max)8.63mm group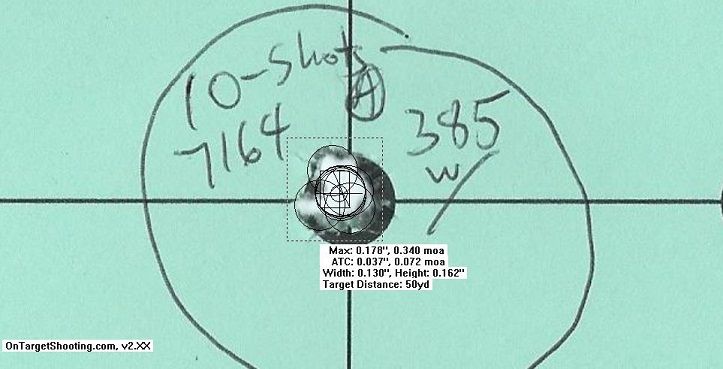 Lee