okay ima gunna try this again. unfortunatly i let the last one got deleted (silly me)...
Dissasembly of a 10/22





a beginners guide

First - First - First, is of course SAFETY always check to make sure your rifle is unloaded before starting any projects!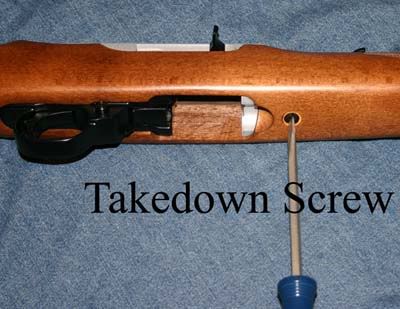 The first step in dissassembly is removing the takedown screw (unless you have one of those
fancy
models with the
barrel band
, you will want to
remove the barrel band first!
). Having a good quality flat ended (as in not tapered) screw driver is best for the job but before you strip the darn thing you may want to change to a allen head screw for better re-torquing feel. Especially if your the "can't leave good enough alone" type.
After removing the screw, push the safety half way so its in the middle of the setting. This will help prevent damage of the stock as you slide the action away from the stock. When removing the action from the stock, you need to tip the for-end up and pivot it out from under the ledge on the trigger group.
Next remove the receiver pins. If the pins haven't already fallen out then they may require some tapping, but usually no heavy force is required.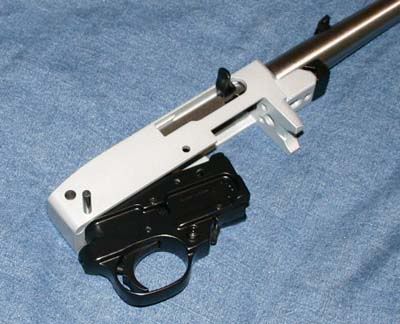 After the pins have been removed the trigger group can be separated from the receiver.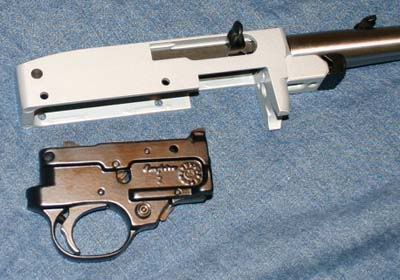 Next stop - the Bolt Stop
These can be loose fitting from the factory or require a punch and hammer to remove but after its out, toss in one of those fancy rubber type bolt buffers you just bought.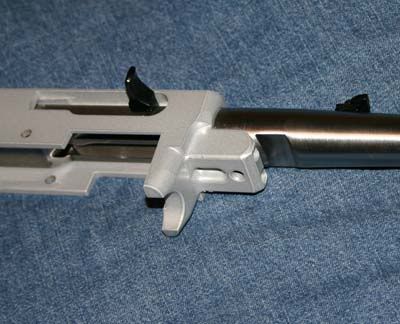 Remove the barrel hold down screws and the V-block to remove the barrel (nothing magical about this step)
If the barrel has a snug fit I like to use a twisting motion while pulling the barrel away from the receiver.
...