GeoW sir I would not know anything about those Weaver Classic V-16/ V-24s or the Grand Slams or the top of the line Super Slam scopes....you might want to ask some one else who has a few.
This is getting to be an old picture I have 4 more scope now...2 more GS and 2 more Classics.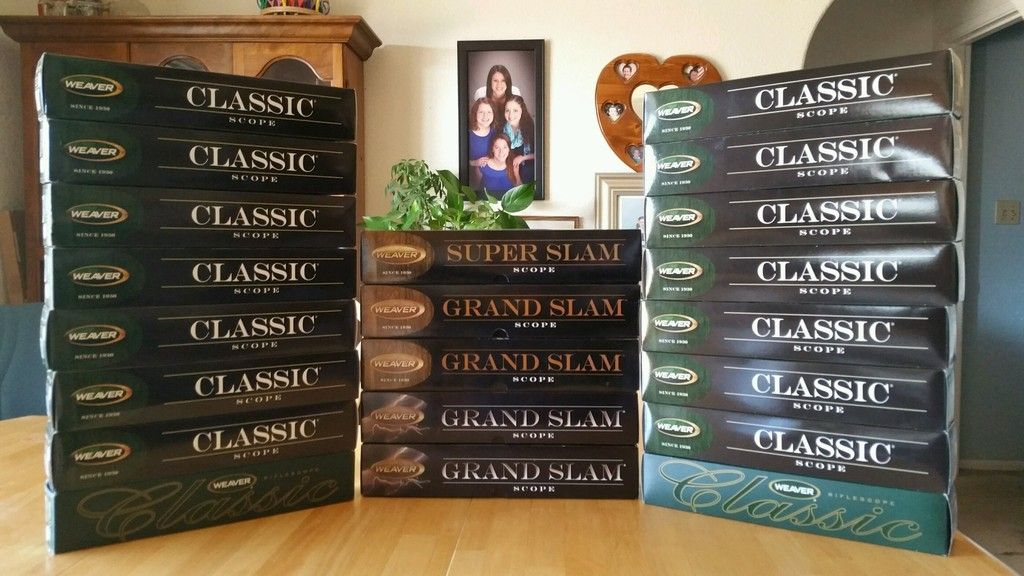 Good luck on your quest.
Signalman