The Smith & Wesson-Umarex model 586 is supposed to be a CO2 pellet revolver clone of the .367 Magnum Model 586. A very good, accurate, extremely well built and pricey pistol it is, however the gun is more of a dead ringer for the matte blued, 10 shot .22LR model 17-8, right down the 10 round pellet cylinder.
My Umarex 586 with a Millett Red Dot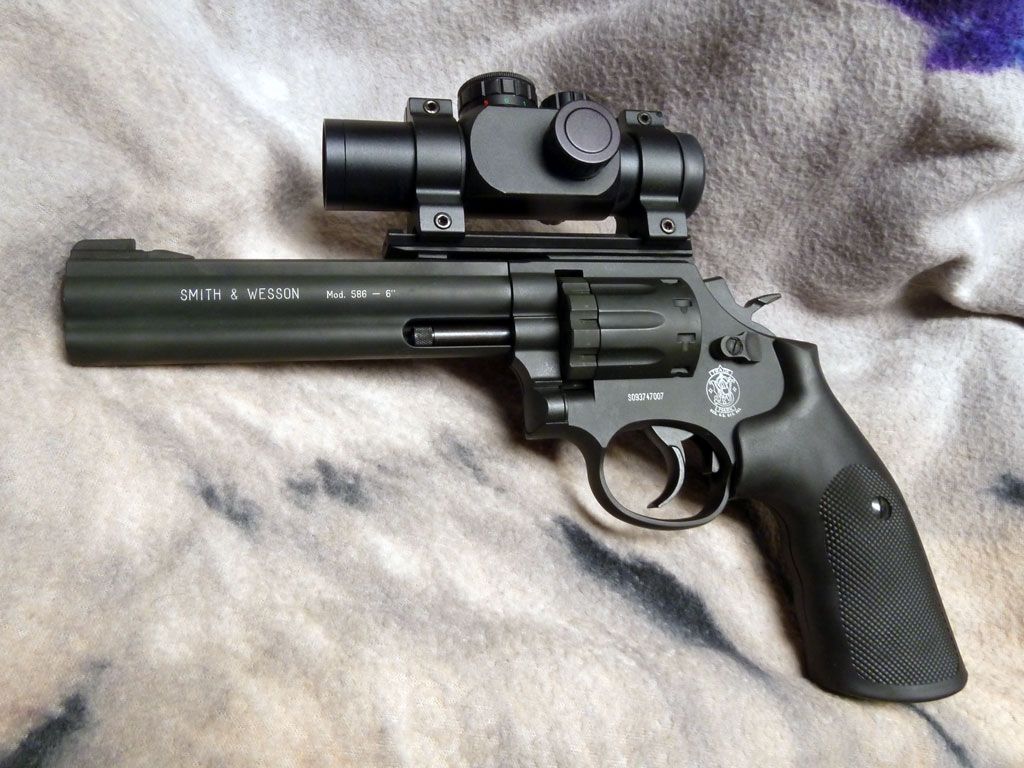 My S&W 17-8 .22LR with a UltraDot Match Dot sight, Hogue Grips and a factory stainless cylinder.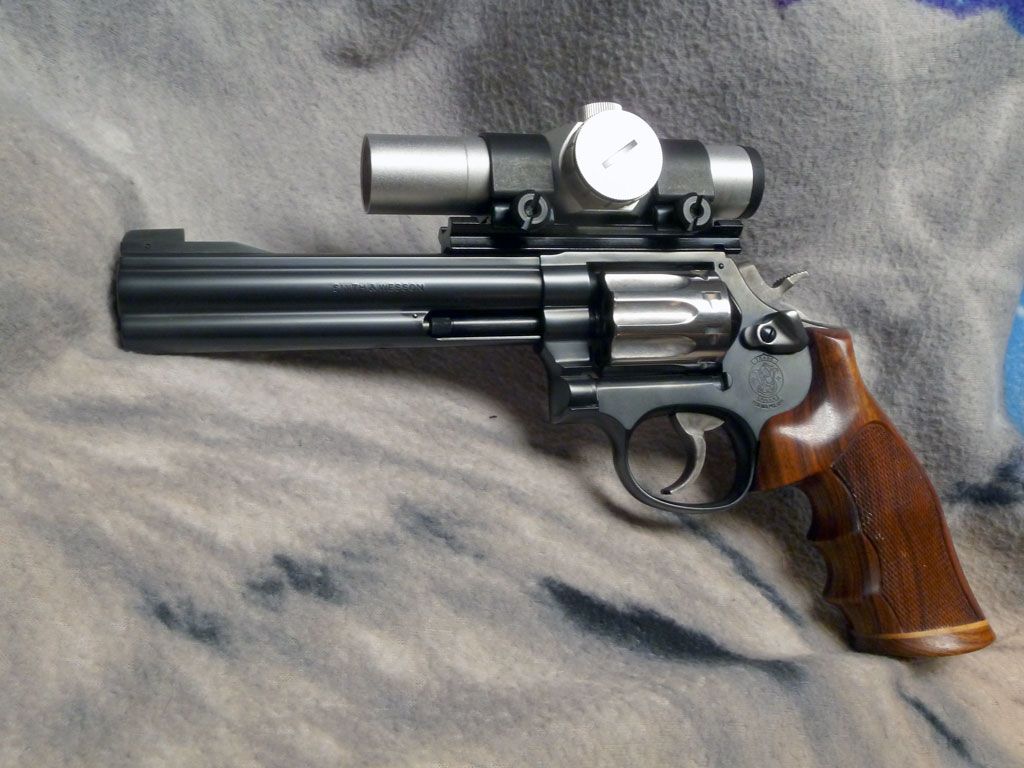 I purchased a 4 inch barrel for the Umarex 586 to have a full kit. I wish I could find the 8 inch barrel they used to sell!